Due to the current COVID-19 pandemic, our Volunteer Program has been greatly reduced. The safety of our visitors, volunteers, staff, and ultimately the birds is our top priority.
Therefore, we are not currently accepting new volunteers.
Check back here for updates about when our Volunteer Program will open back up.
Have you ever wondered how you can be more involved with the Raptor Center? We have a large group of amazing volunteers who contribute some 20,000 hours each year (the equivalent of about 10 full-time employees). Team Awesome, as we fondly call them, consists of around 125 people, from the ages of 18 to 77. They serve the Raptor Center in direct bird care with our ambassador birds and in the clinic, in rescues and transport, as board members, as greeters, in construction and maintenance, and more.
If you would like to join Team Awesome, please read the Volunteer Information Packet and fill out the online application.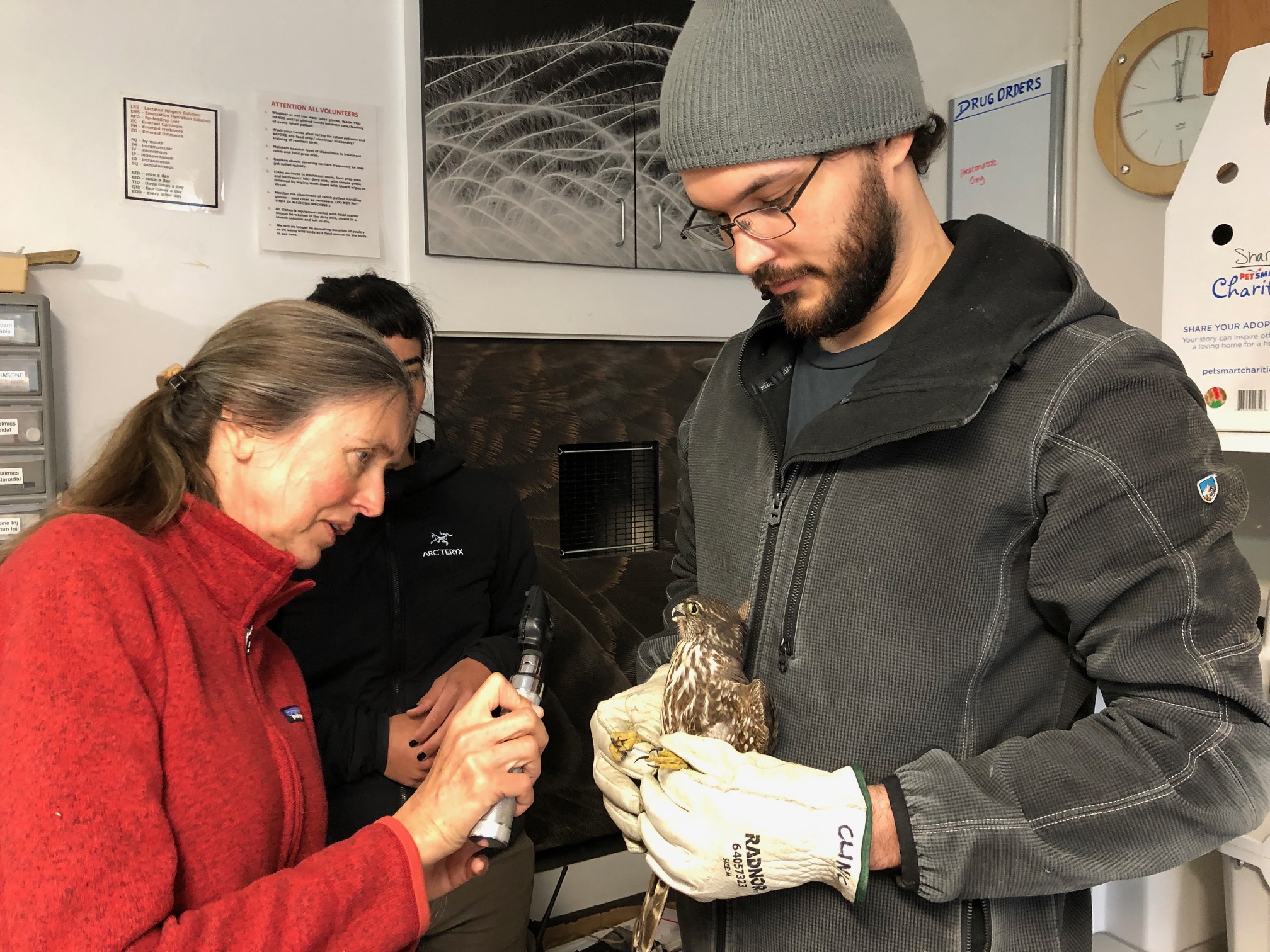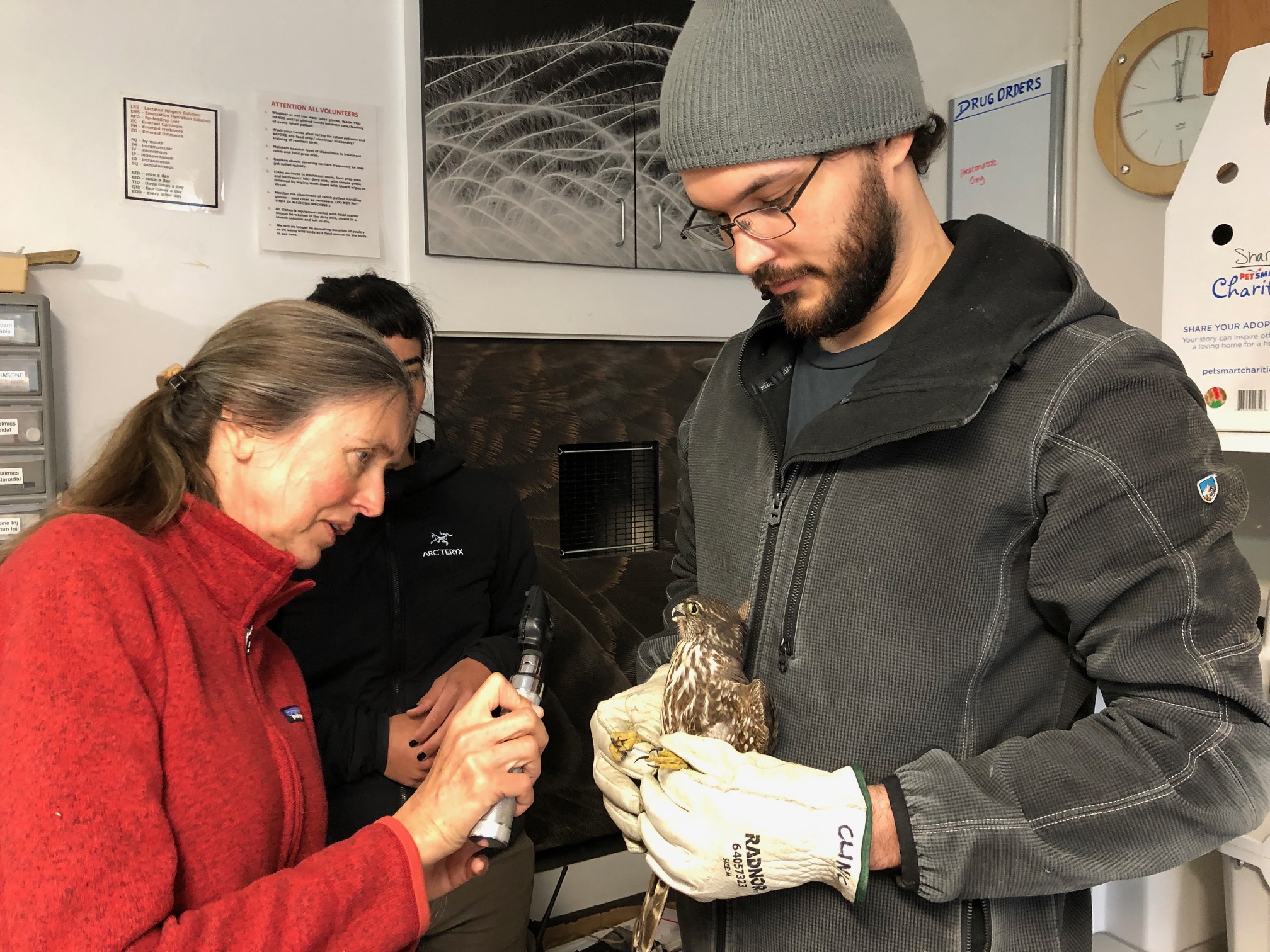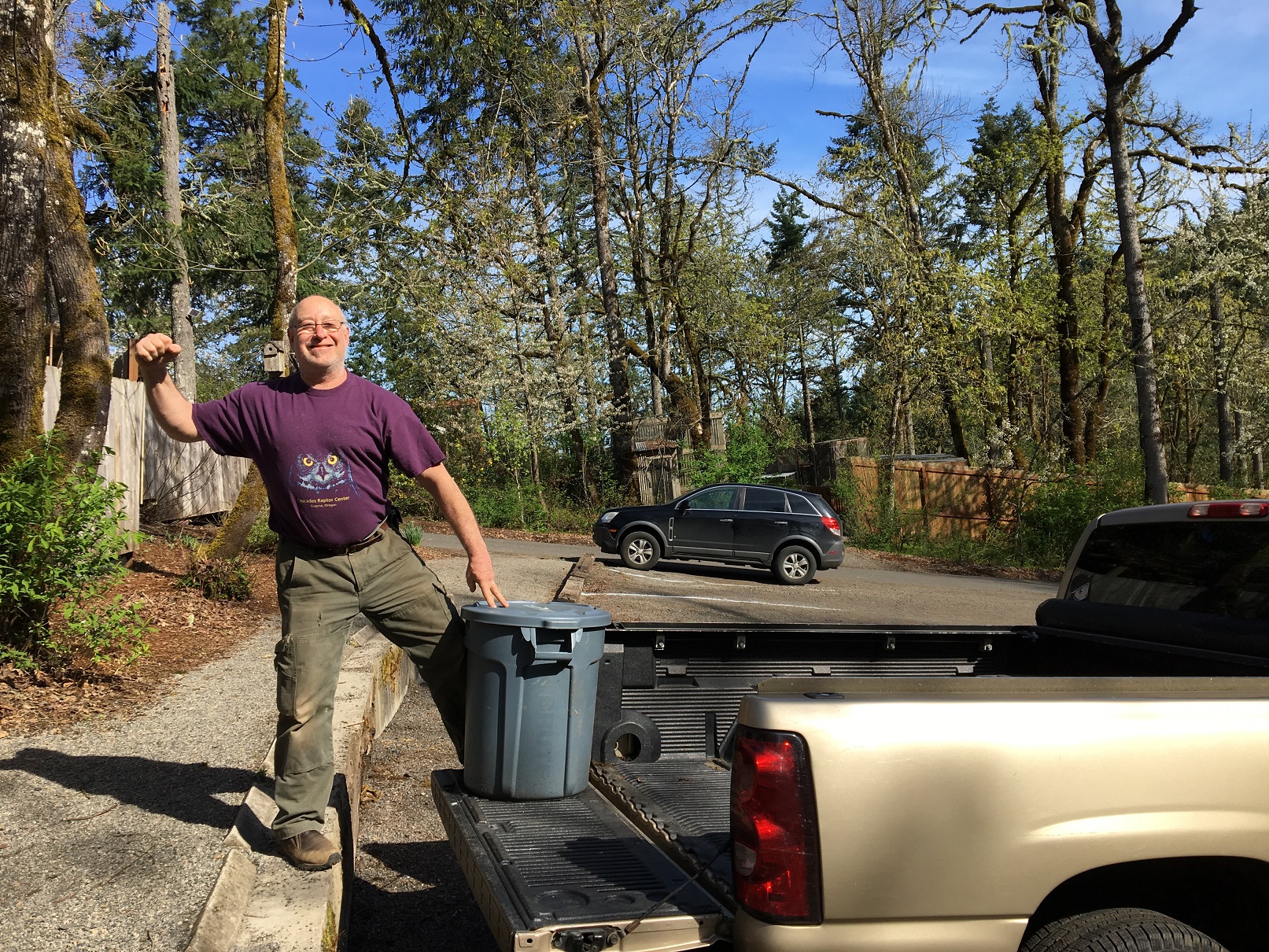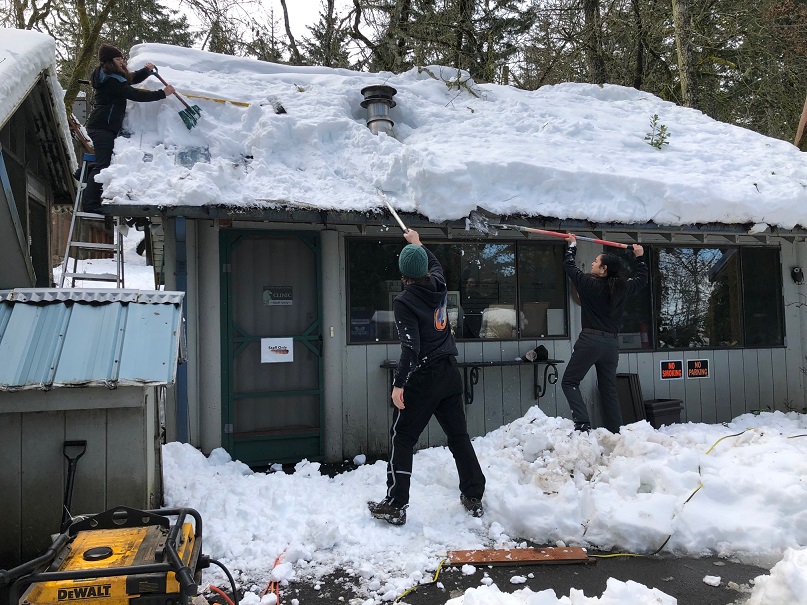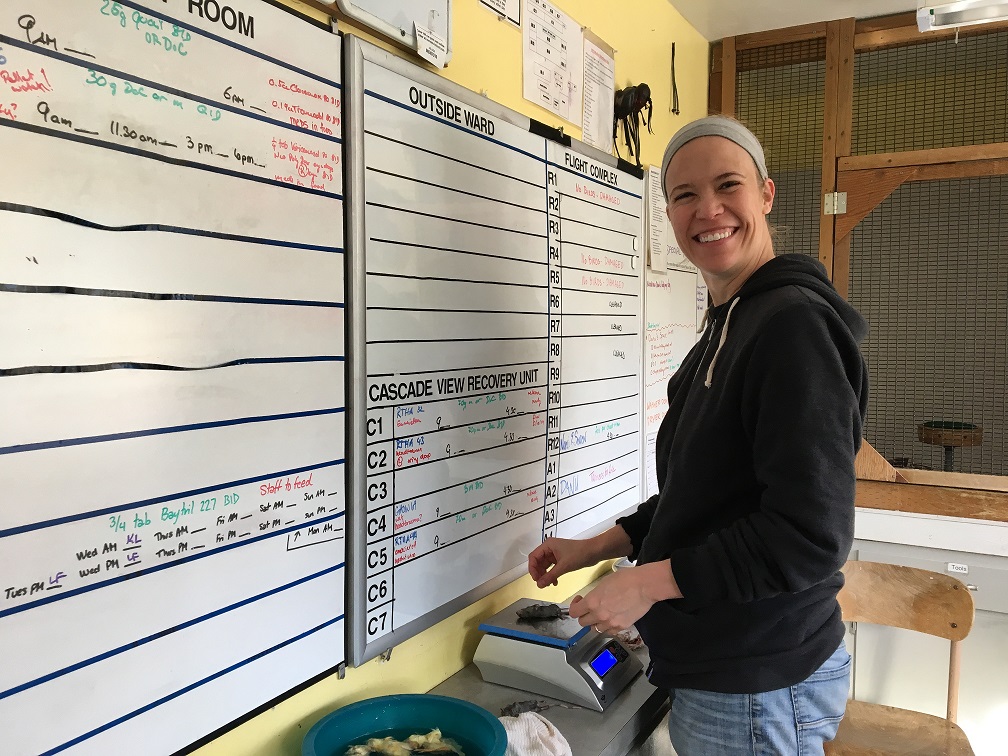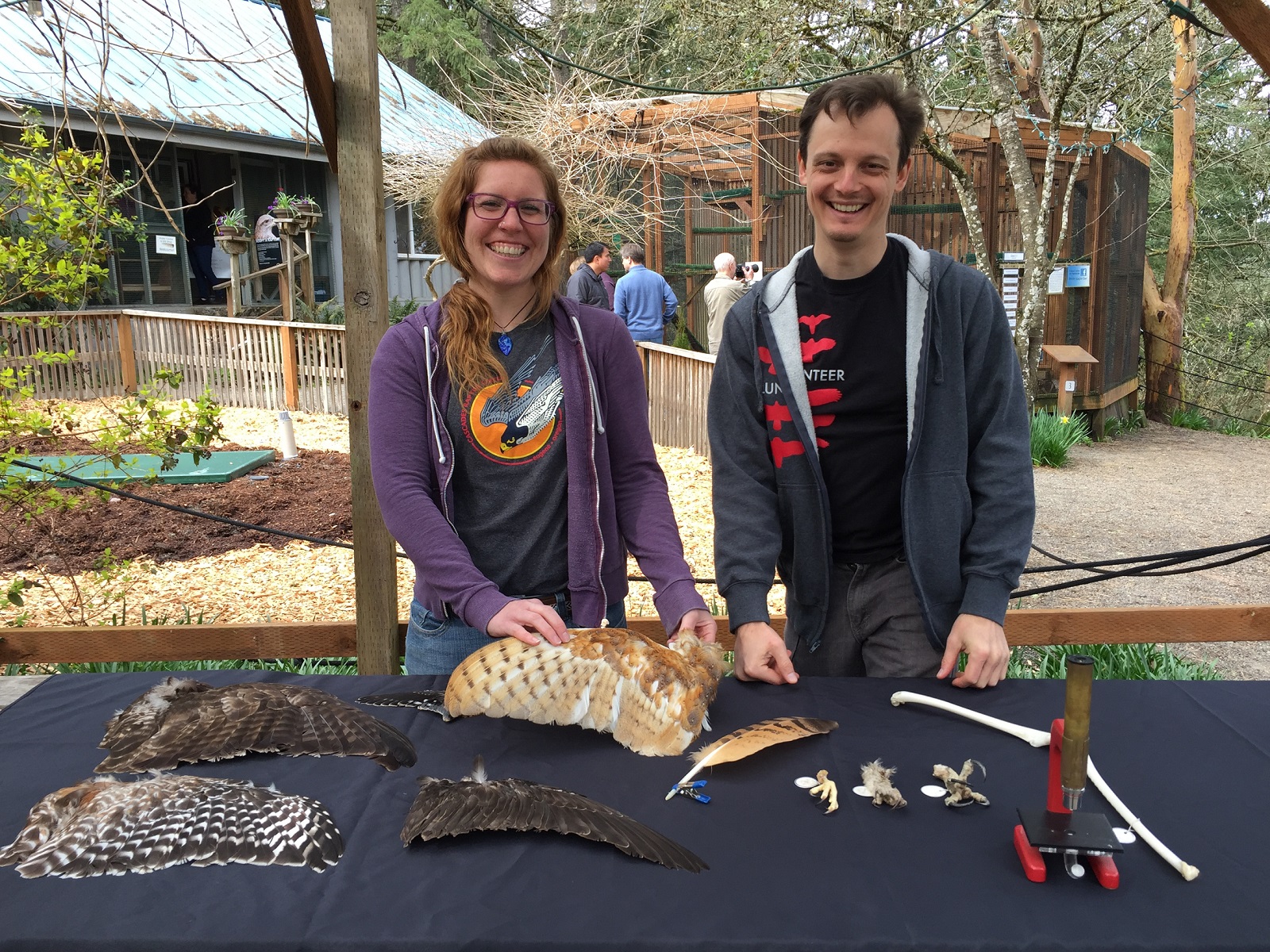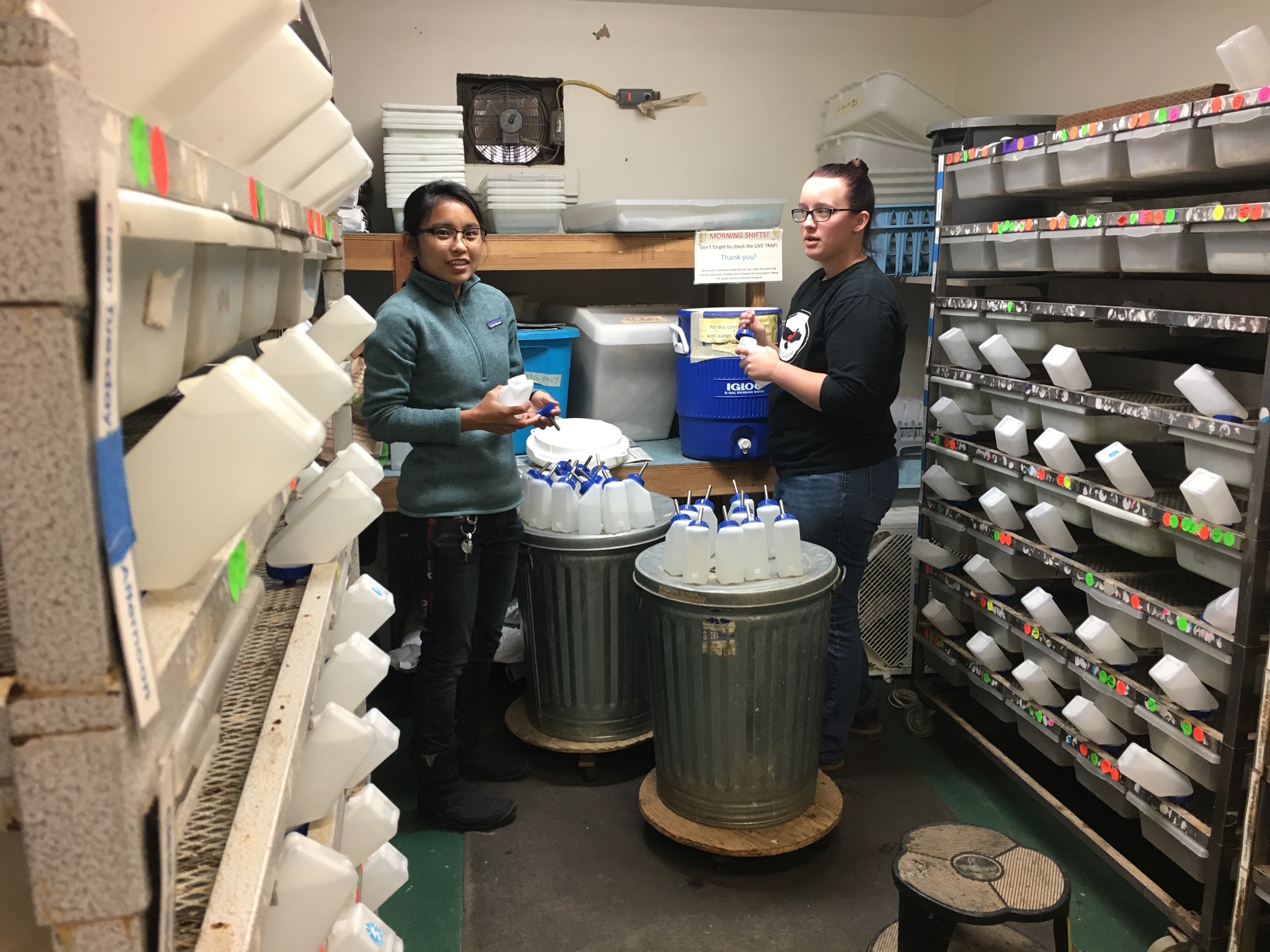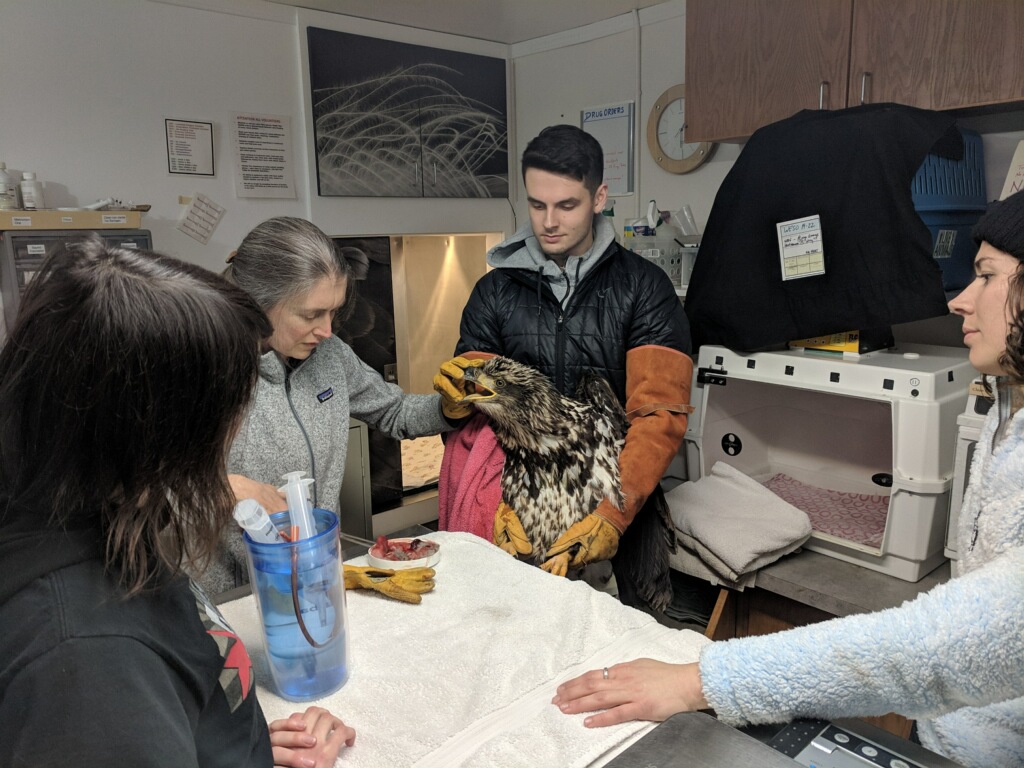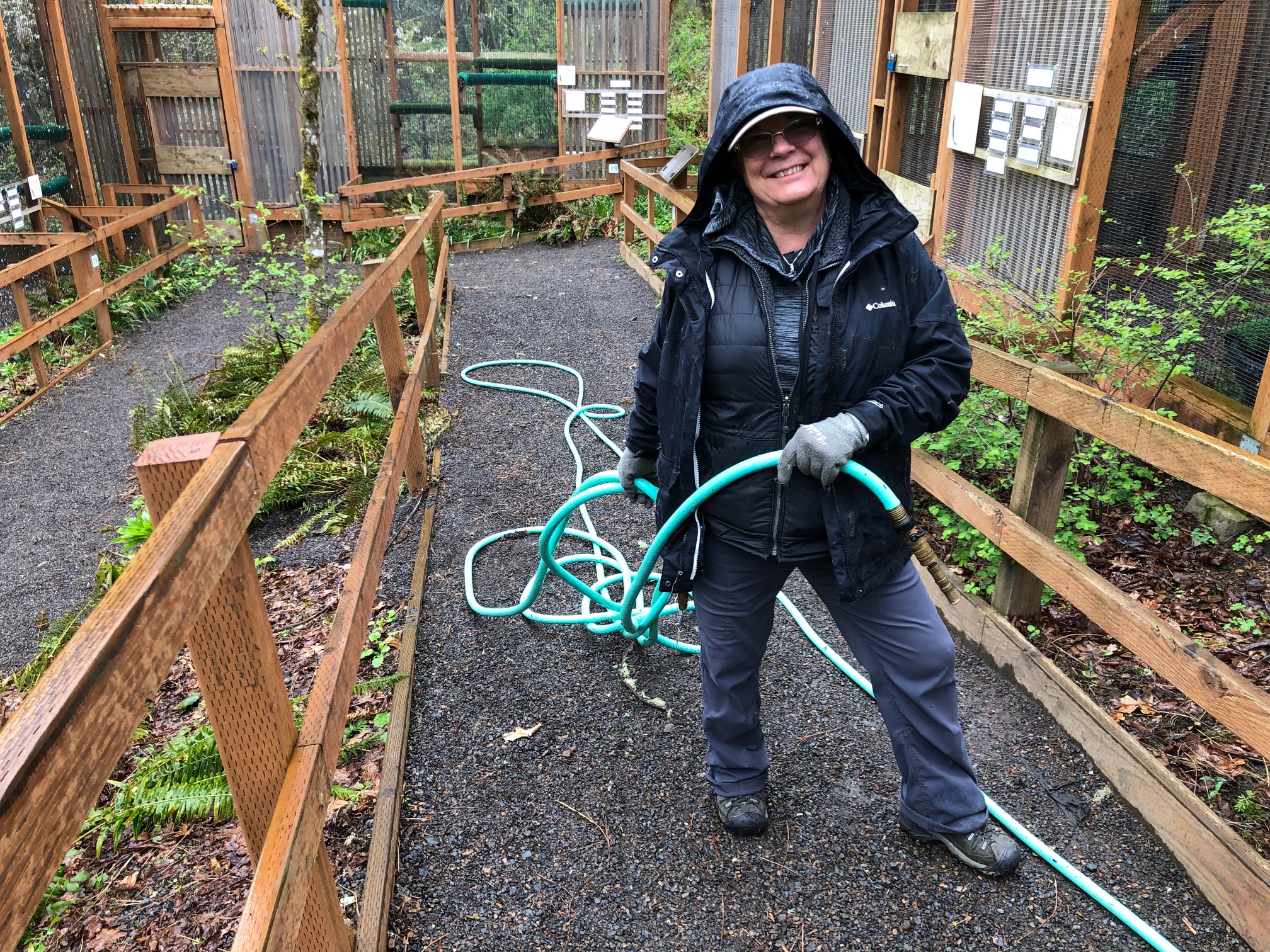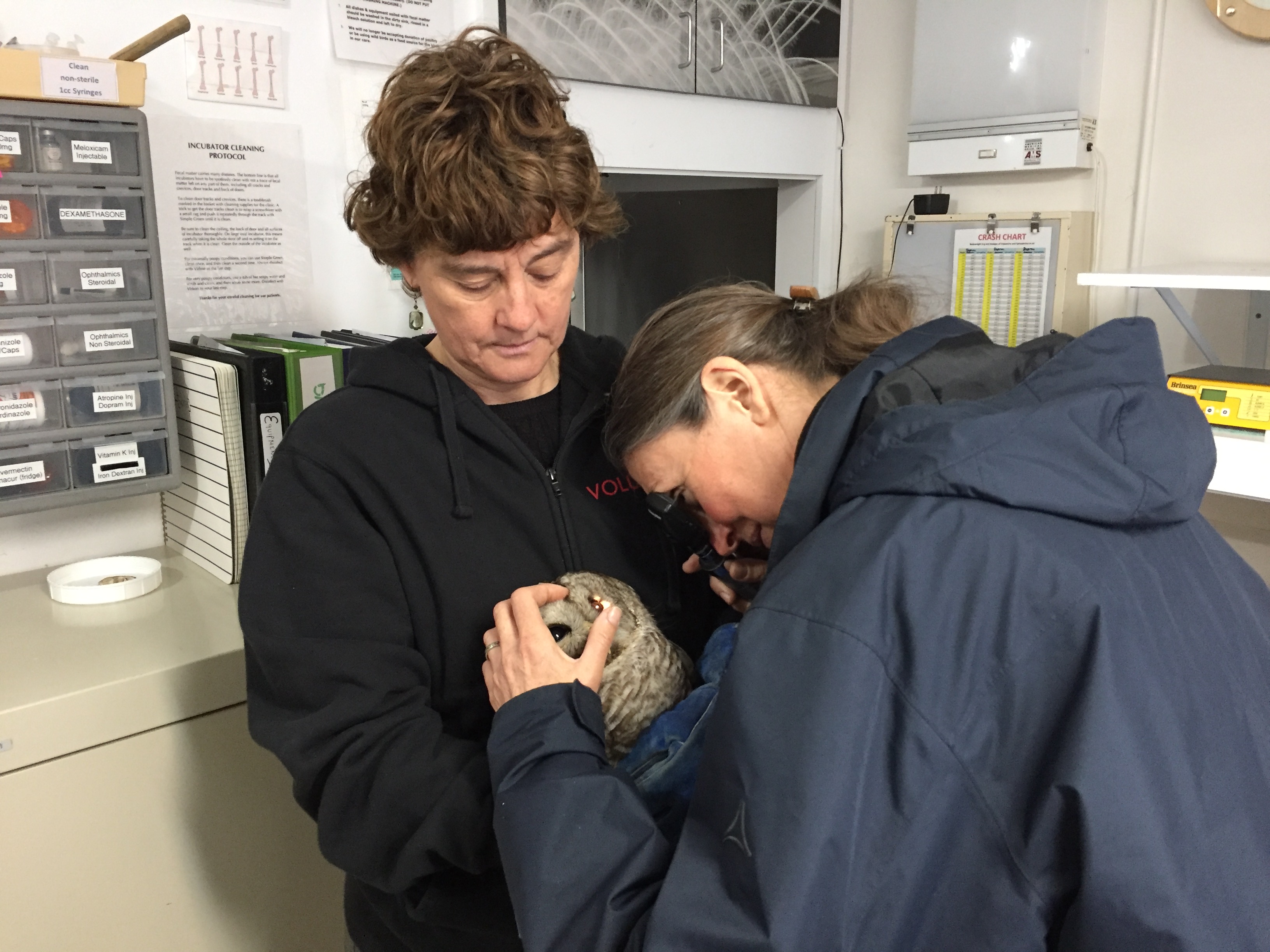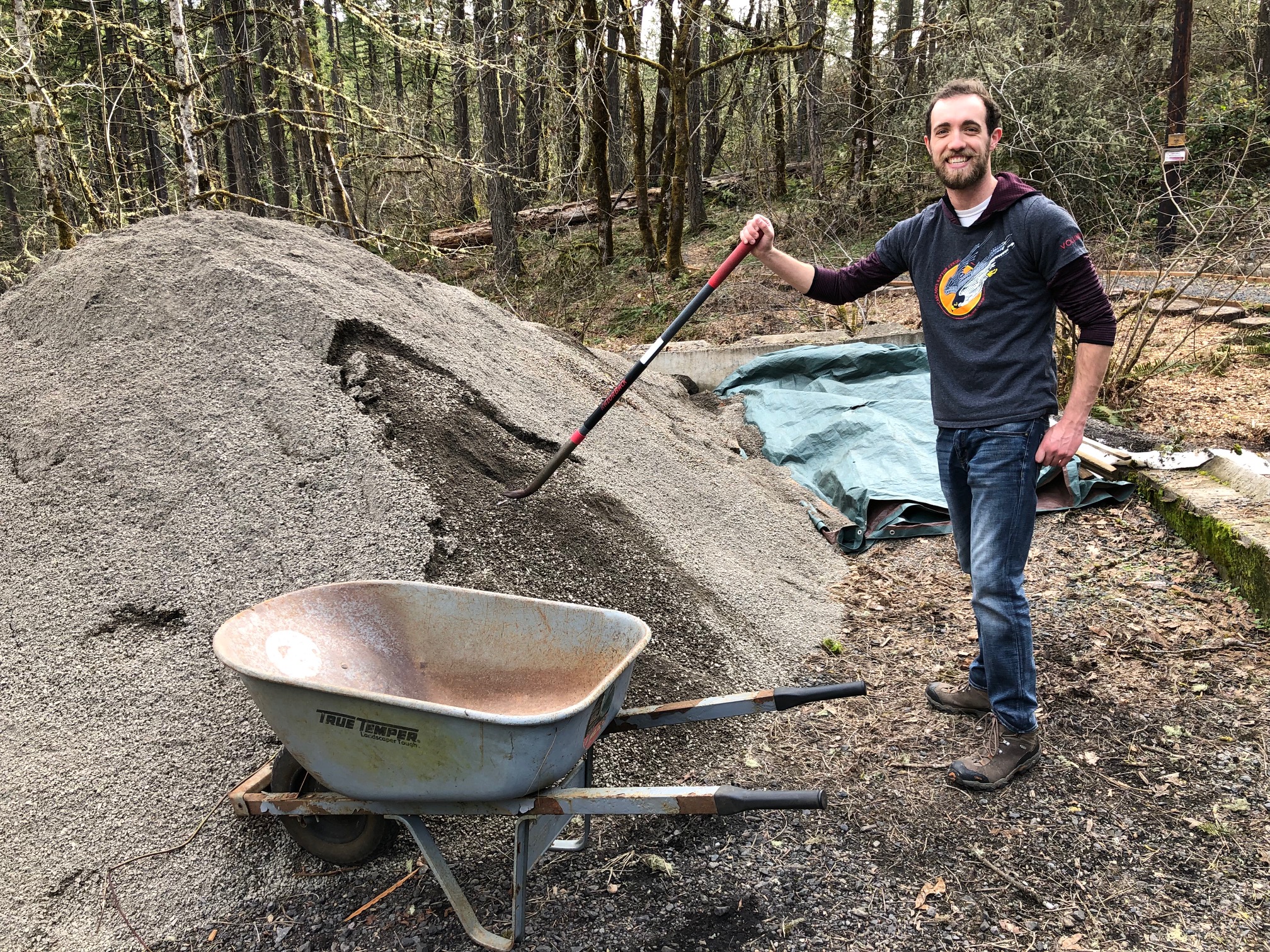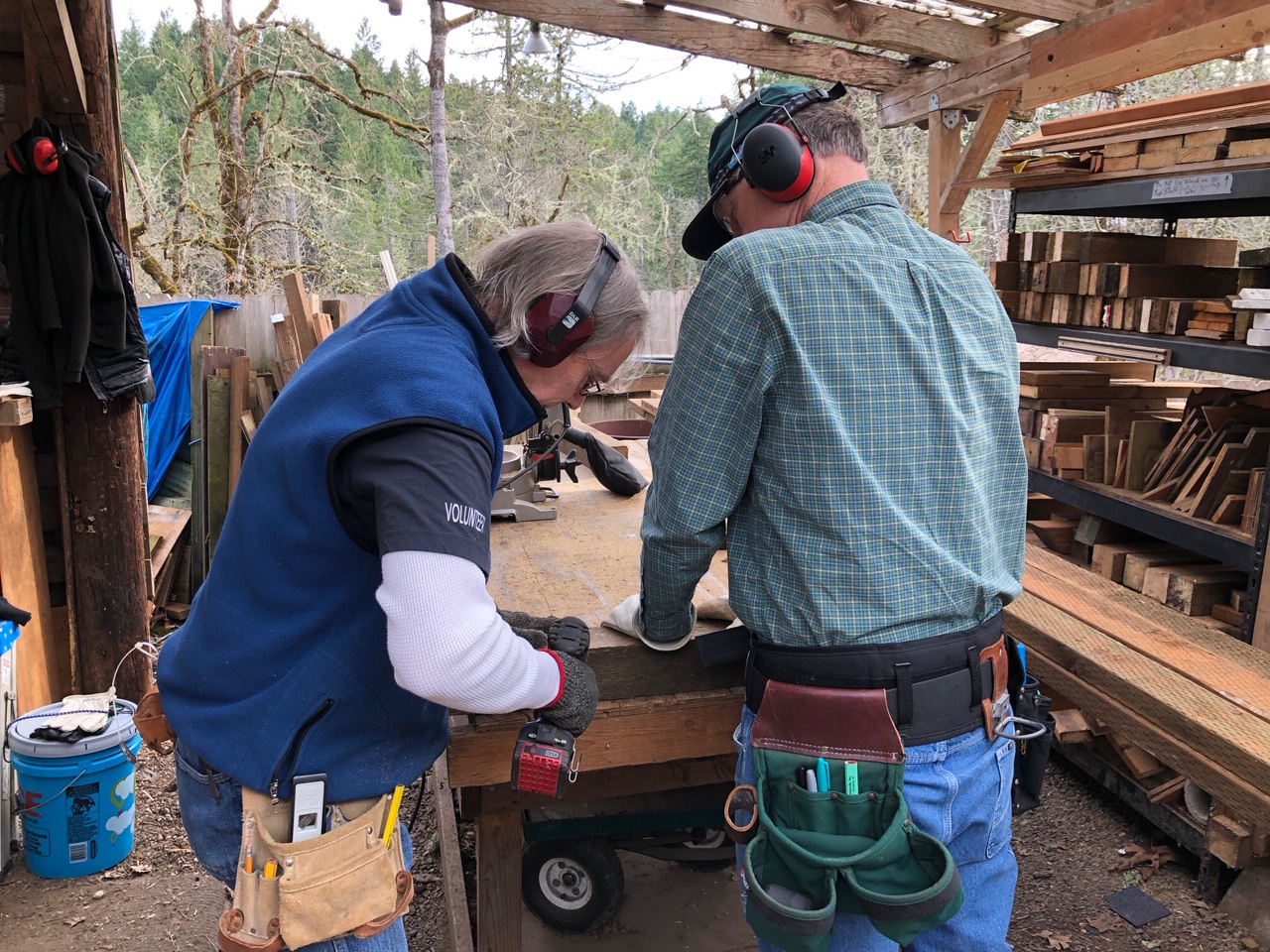 Here's a fun video our team put together: