Cascades Raptor Center began as the dream of one person – our founder, Louise Shimmel, who discovered the world of wildlife rehabilitation after finding an abandoned baby squirrel in her yard and connecting with her local rehabilitator network. She fell into the work with a passion and immediately immersed herself, going to national conferences and taking classes to expand her skills.
For five years, she worked with an all-species wildlife hospital as a rehabilitator and administrator, but had fallen in love with raptors and dreamed of making them her specialty. She envisioned a world-class rehabilitation and education center in Eugene, Oregon, devoted specifically to birds of prey.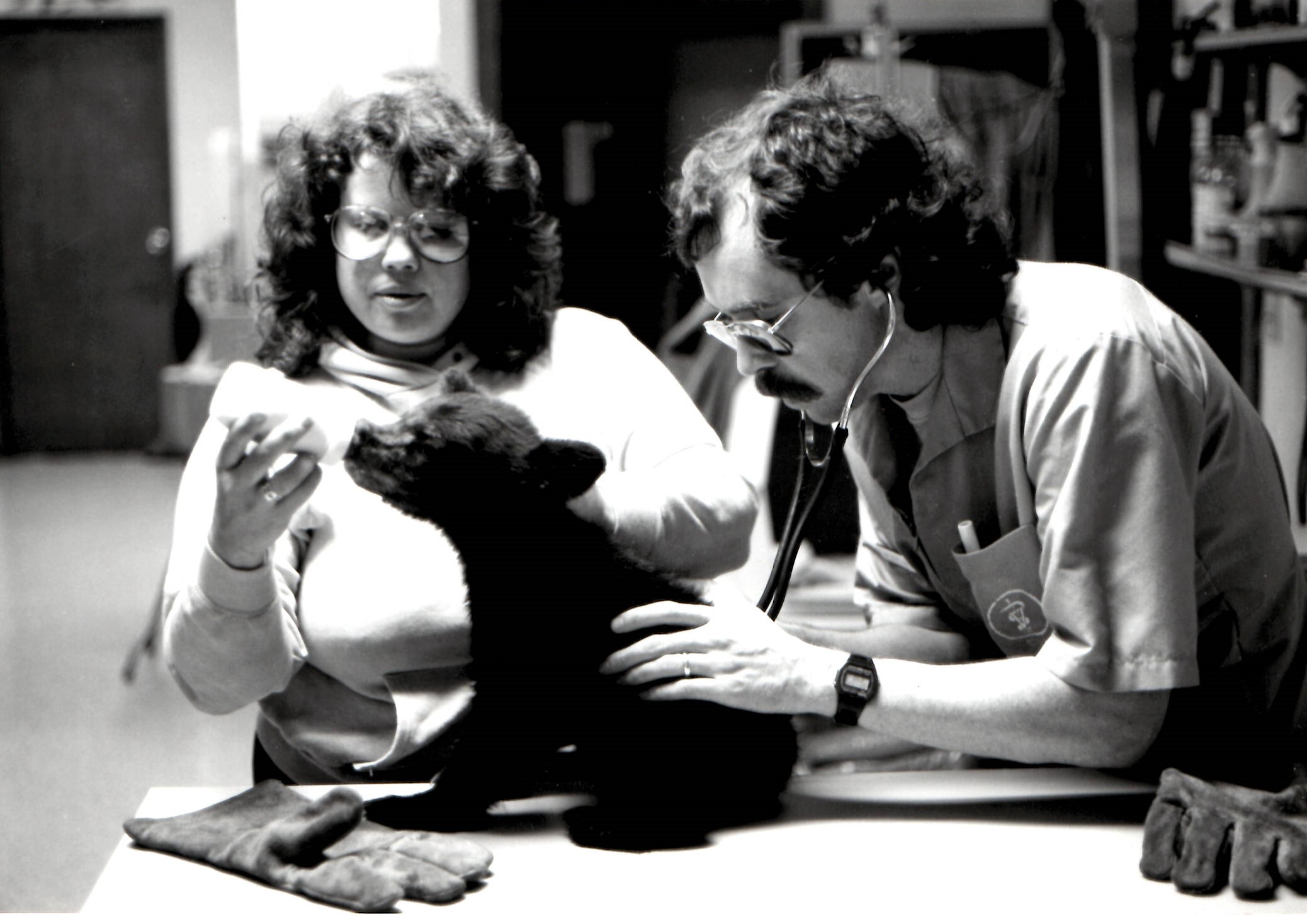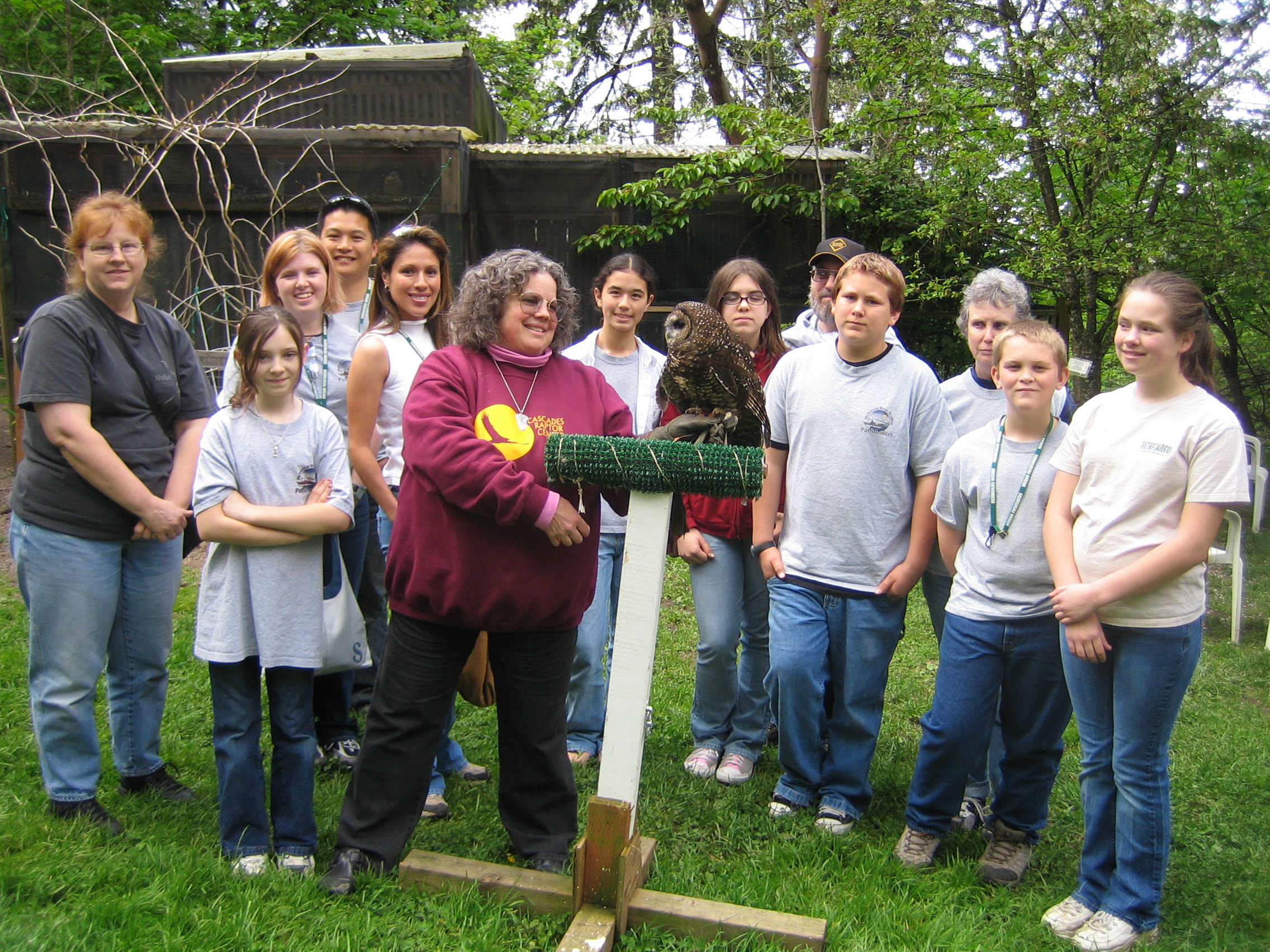 In 1990, Cascades Raptor Center was officially incorporated as a nonprofit. Louise had been doing raptor rehabilitation from her home and education at community events but pictured a site that would allow the public to visit, so she negotiated to purchase a tract of land on Fox Hollow Road from the City of Eugene. Through a massive group effort by volunteers and community allies, everything was moved to the new property – birds, enclosures, hospital equipment, and more! Almost as soon as news of the move was announced, teachers were calling to request field trips, and once enclosures were in place Cascades Raptor Center opened to the public with twelve resident education birds.
Today, Cascades Raptor Center sees over 30,000 visitors and treats 500-700 wild patients in its hospital every year. The center now has nearly 40 resident birds and purchased an adjacent property in 2016, with plans in place to expand public operations onto this side in the near future.

In addition to filling every role imaginable in her 36 years with Cascades Raptor Center, Louise served for seven years on the board of the International Wildlife Rehabilitation Council, two of them as board president. She co-founded and served as the first president of the Oregon Wildlife Rehabilitation Association, spent twelve years on the editorial board of the Journal of Wildlife Rehabilitation, and in 2011 received the Lifetime Achievement Award from the National Wildlife Rehabilitators Association. In March 2022, she retired from Cascades Raptor Center's executive director role and now serves as director emeritus.

If you would like to contact Louise about a non-raptor center subject, she can be reached at [email protected].
For inquiries about Cascades Raptor Center, please use the contact form on our website.