Interested in Booking Dmitri?
In addition to his work onsite as a raptor educator, Dmitri also is available for private appearances to support the work we do at the Cascades Raptor Center. He has experience with photoshoots, corporate events, weddings, and film sets. The base rate for a visit by Dmitri is $350, with an additional surcharge that depends on the specific circumstances of the request.
If you are interested in having Dmitri appear at your event, contact us at (541) 485-1320 for more information. Please provide detailed information, including a description of the location for the appearance and whether Dmitri would be a passive visitor or active participant in a flight or training demonstration.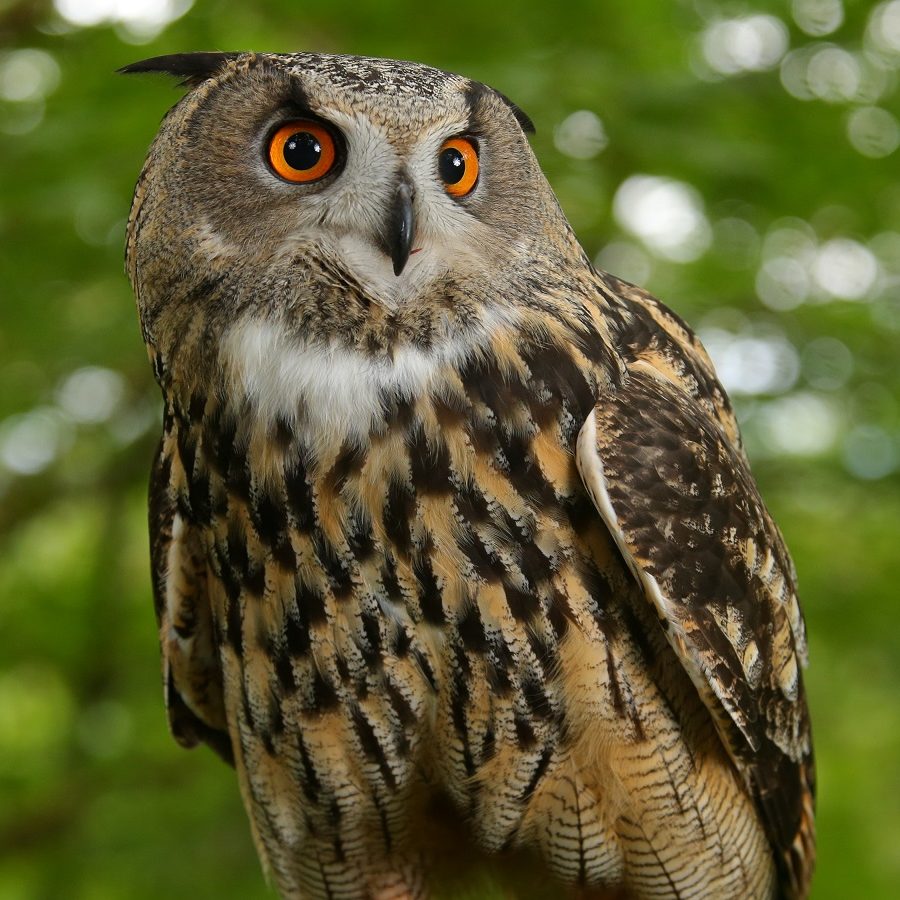 Gold & Platinum Level Adopters of Dmitri:

The Landy Howland Family • The California Hart Hoards • Kenzie Schmick • John Mellgren • Luke Weinstein • Dottie Kemp • In Memory of Arif Caner • Emmet & Hadley McHolm • Angela McDowell • Mountain Rose Herbs
Dmitri was hatched in human care in St. Louis, Missouri, at the World Bird Sanctuary. He joined the Raptor Center's education team in 2010 at just 2 months old to help us expand fundraising and educational outreach opportunities.
As a non–native species, Dmitri can go where native ambassador raptors cannot, due to federal regulations. He specializes in making appearances at private events and community fundraisers. He's also a skilled and enthusiastic flyer, and frequently wows guests with his impressive wingspan and silent flight during training sessions.
In spite of their name, Eurasian Eagle-Owls are not related to eagles; the term comes from their massive size. They are the heaviest owl in the world and females of the species can weigh up to 9 pounds.
Spanish bird biographies by CrossCultural Now