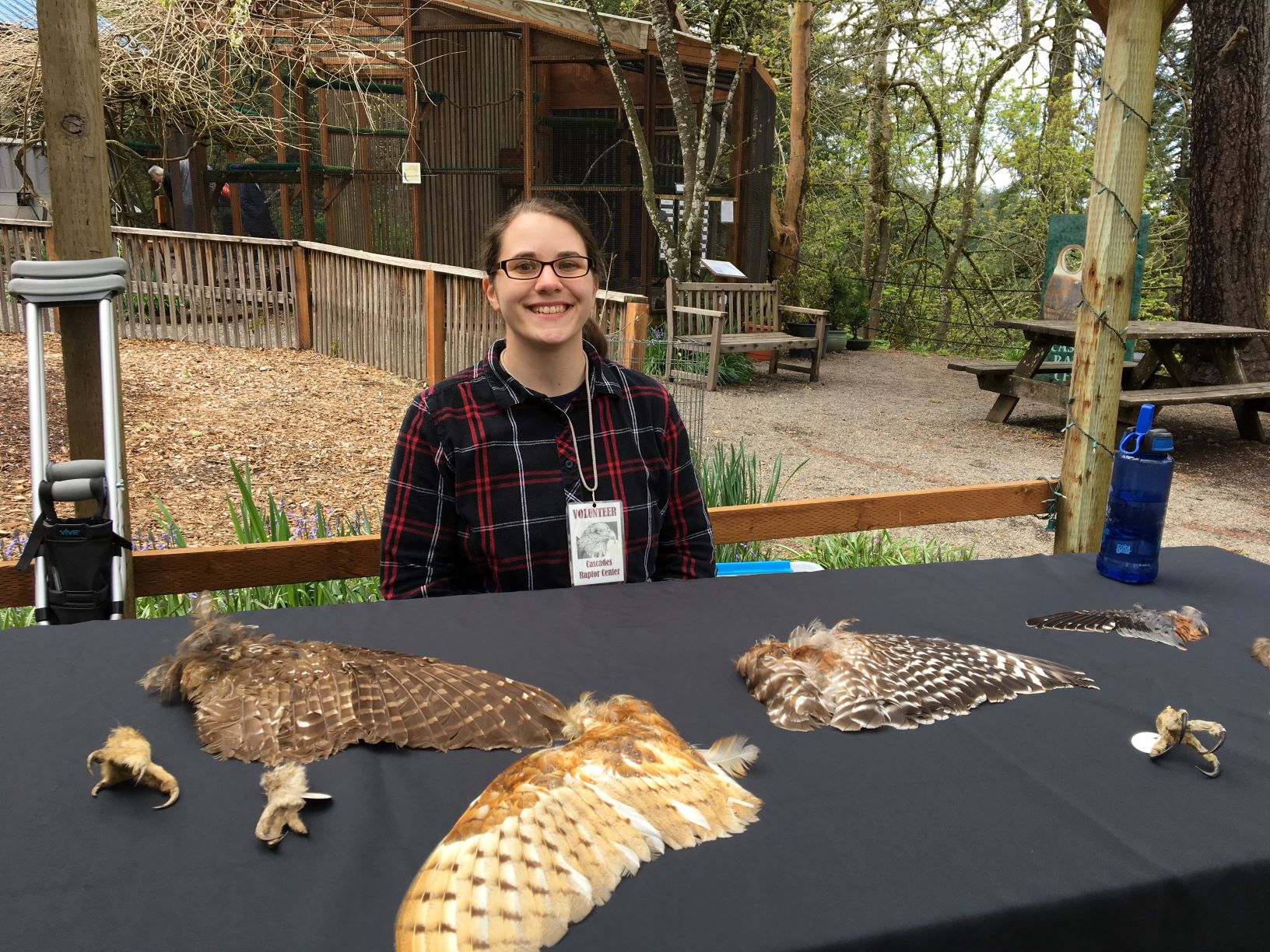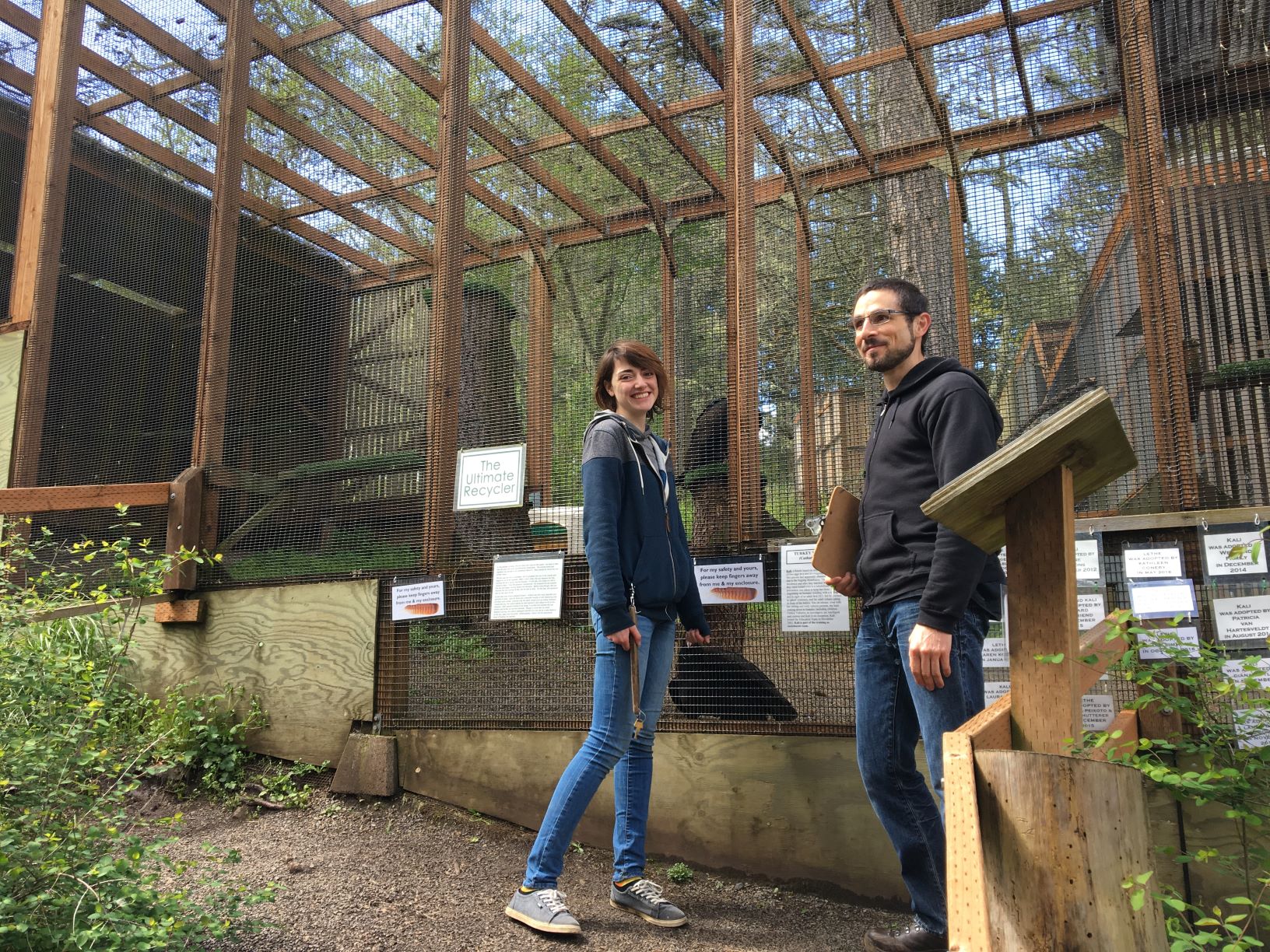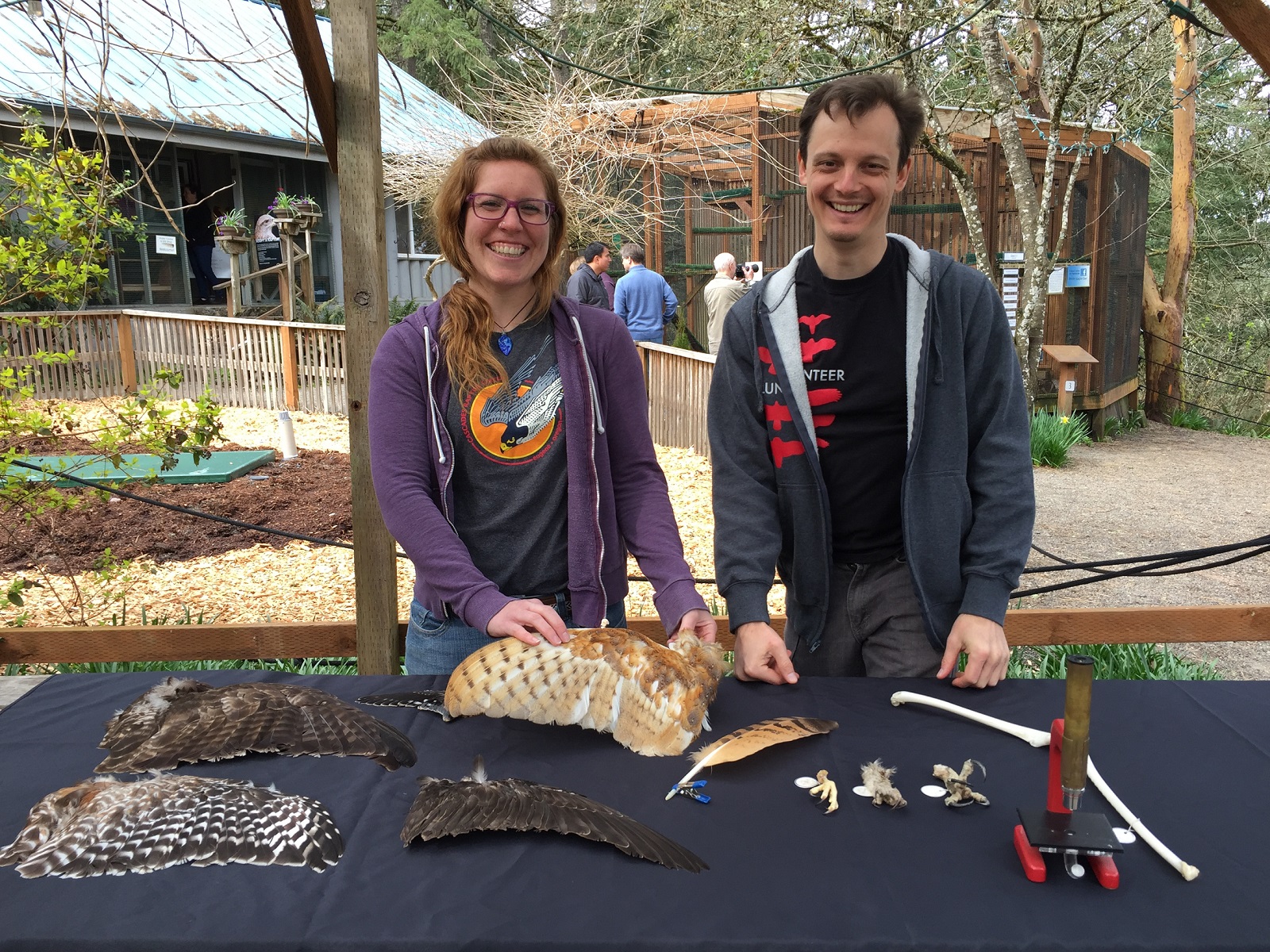 Please note: The docent team is still in development.
We are gathering applications from people who are interested in this work and will be in touch once we are able to start training.
Volunteers on the Docent Team will interact directly with the public answering questions about individual residents or species, facilitating "touch tables" with avian artifacts such as wings, feet and bones, chatting with visitors, reinforcing site guidelines and keeping an eye on our parking lot.
Time Requirement:

Minimum one shift per week (docent shifts are 3.5 hours during our summer season, and 3 hours in our winter season). These shifts run Saturday and Sunday from 10am – 1:30pm and 1:30pm to 5:00pm (winter hours will be Saturday and Sunday from 10am – 1:00pm and 1:00pm to 4:00pm).

Special Considerations:

Folks who join this team will be required to take an online series of webinars with a staff member and then pass a general knowledge test before starting this position.
The more you know, the more helpful you will be to guests. Continuing building your knowledge of the center, the residents and native Oregon raptor species is encouraged. Staff are always around to help answer questions you may not know the answers to.
Being polite, friendly and personable are essential parts of this position. Guest interactions are only made better by chatting with people who are passionate about the birds.
The center is open year-round, rain or shine. Having a raincoat and good walking boots helps docents as they wander the center interacting with guests.