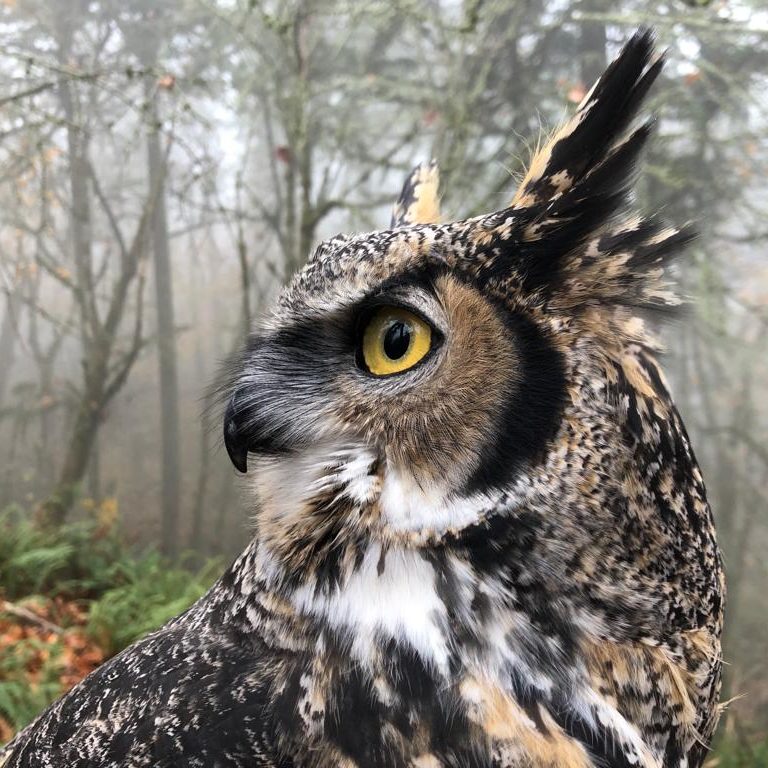 Gold & Platinum Level
Adopters of Lorax:

The Chen Family • Andrew & Shandi Decker • The Bodily Family • Omar & Giovanna Castañeda • The Wilde Family • Ronan Champagne • In caring memory of Steve Taylor • Mountain Rose Herbs
Lorax was found when she was about three weeks old, in April of 2005, near Pendleton, Oregon. She was on the ground and had several fractures in her right wing after a fall from her high nest. The fractures were impossible to surgically repair in a bird so young because the bones were still growing.
Because of her young age when coming into human care, Lorax is comfortable around people and has become a much-loved member of the education team. She enjoys her toys and has a special location in her enclosure where she caches (stores) them after training sessions. Lorax is also a vocal bird, frequently talking to her trainers as they go about their work throughout the day.
Spanish bird biographies by CrossCultural Now