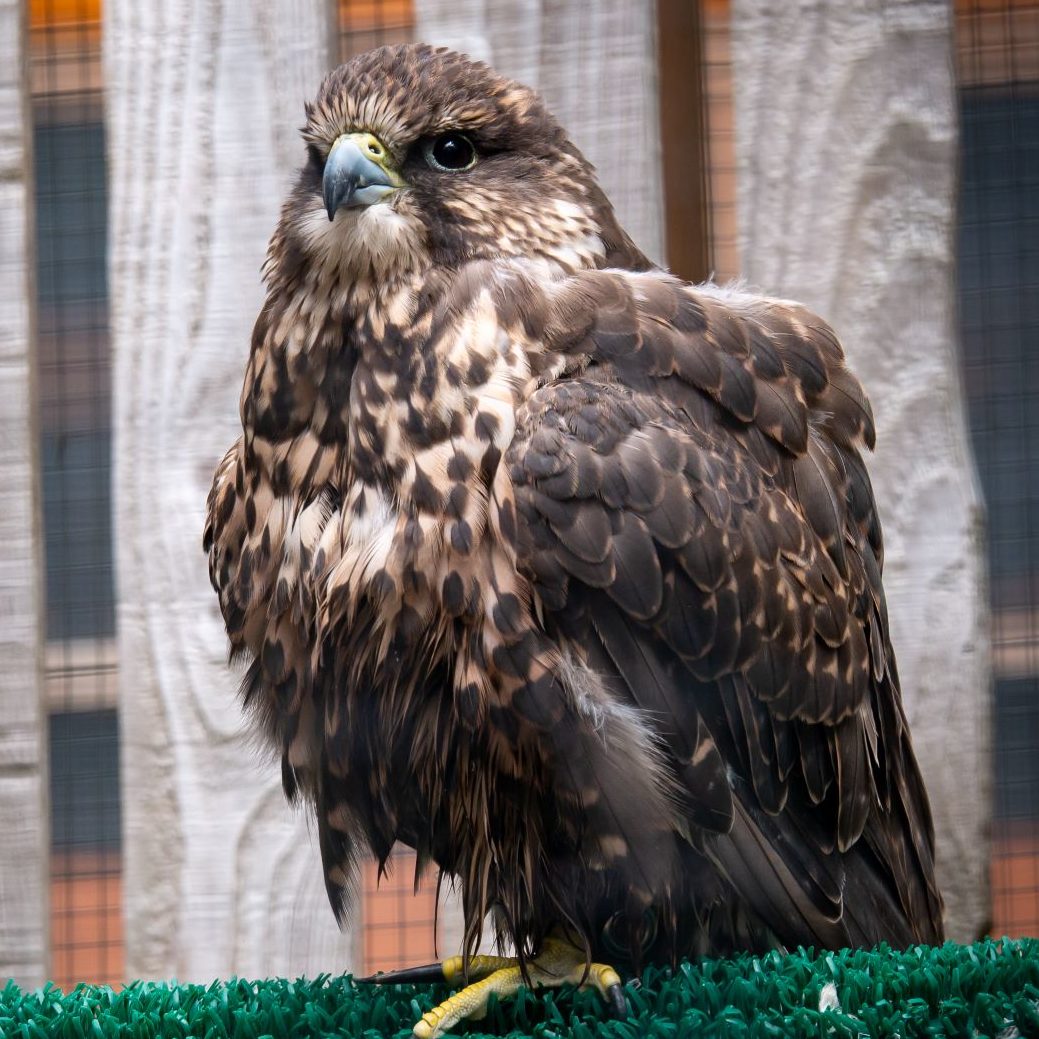 Gold & Platinum Level Adopters of Kaida:
Jan & Bill Ryan • Judith Imets • Kayla & Thomas Fischer • Lori G Comstock • John & Linda Cummens • Mountain Rose Herbs
Kaida joined the Cascades Raptor Center education team after hatching in human care in 2012. Saker Falcons, which are native to Eurasia, are the national bird of Hungary. As a non-native species she helps us expand outreach and fundraising opportunities in the community. Incredibly fast in pursuit of their prey, Saker Falcons are commonly used in the sport of falconry. Although Kaida doesn't hunt, she does enjoy positive-reinforcement training using a falconry lure as a target, which she grabs with her feet in exchange for her favorite foods.
Spanish bird biographies by CrossCultural Now