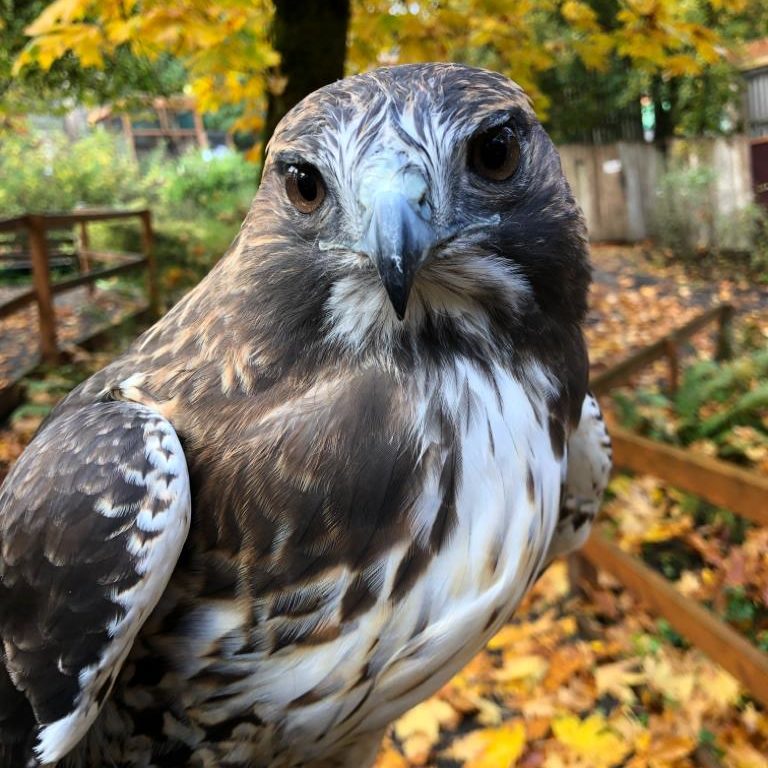 Gold & Platinum Level Adopters of Banjo:

In loving memory of Michael Wiederhold • The Tanksley Family • June & Brian Bakshas • Spunky Gray & Barb Tyler • Mountain Rose Herbs
Banjo was acquired by a permitted falconer in Indiana in 2004 and trained as a hunting bird for one season. She was not able to reliably catch prey, however, and after moving to Oregon, her falconer sought another career for her. Because she is very comfortable around humans, she transitioned into education and joined the Cascades ambassador team in December of 2005.
Banjo spends her day training for her favorite foods and specializes in meeting small groups of guests rather than teaching large programs. She often spreads her beautiful tail when eating, a reflexive behavior in raptors that helps them conceal their food from competition.