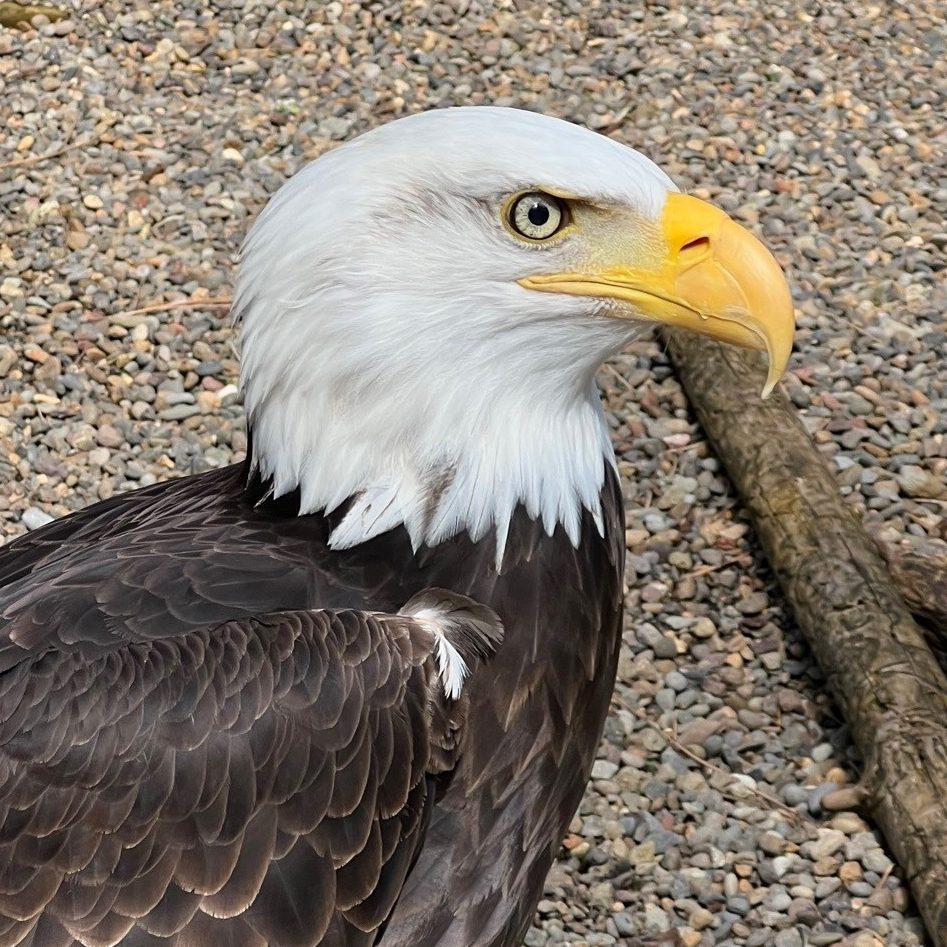 Gold & Platinum Level Adopters of Aeolus:
Scott Hoek • In loving memory of our birdman, Bill Bachman • Wayne Huck • Brian & Caroline Houston • R.H. & Nancy Downie • Partnered Solutions • Mountain Rose Herbs
Aeolus was admitted to a wildlife hospital in Klamath Falls in June of 1996 after colliding with a fence or power line. The collision caused loss of circulation to the tip of his right wing, leading to the loss of the wing tip itself. By the quantity of white feathers on his head and tail, and how yellow his beak and eyes were, we estimate that he was around five years old at the time he came into human care.
Aeolus' name comes from Greek mythology. This minor god was the keeper of the winds and could give heroes gentle west winds to assist them on their safe voyages home.
Spanish bird biographies by CrossCultural Now