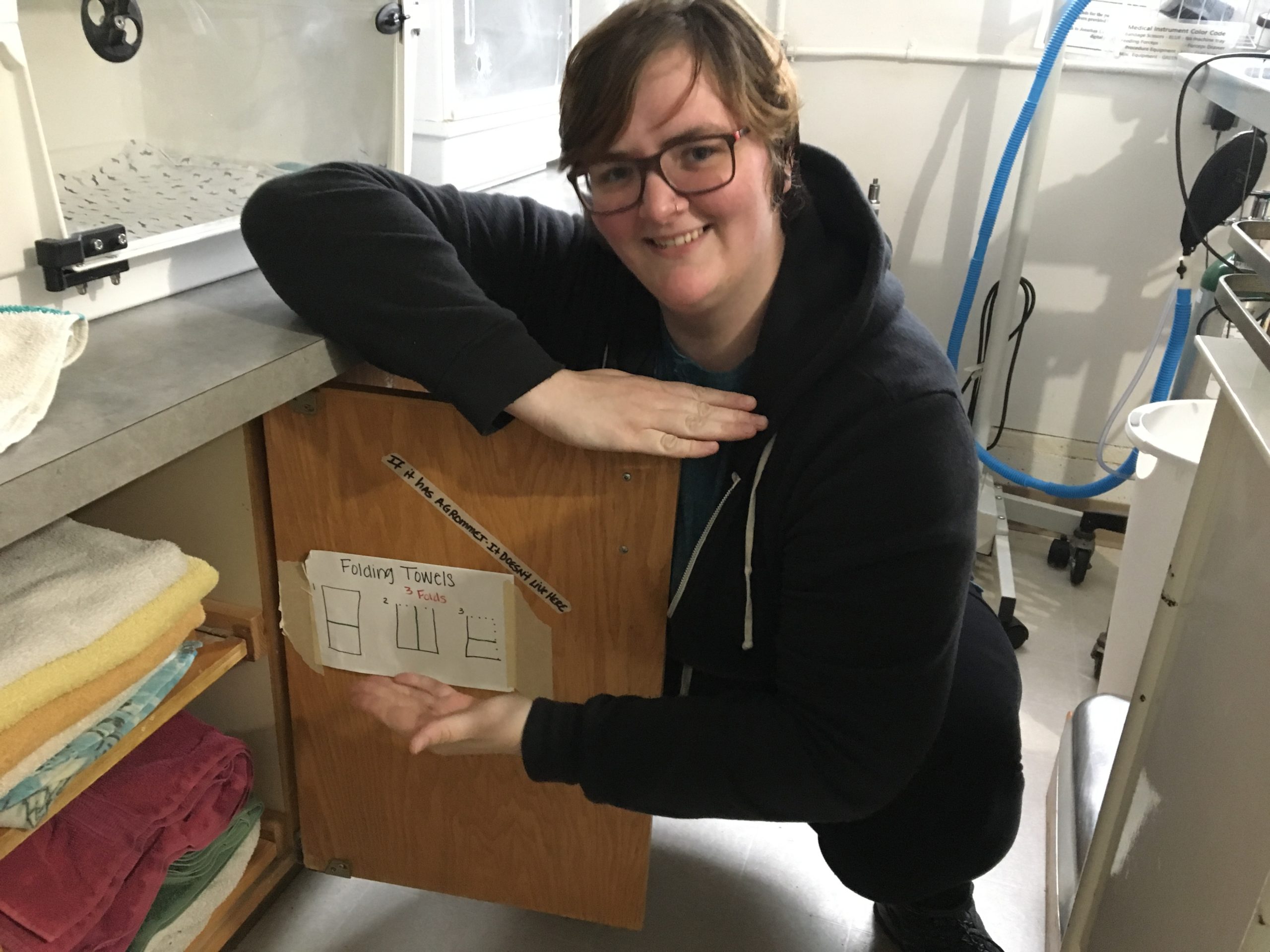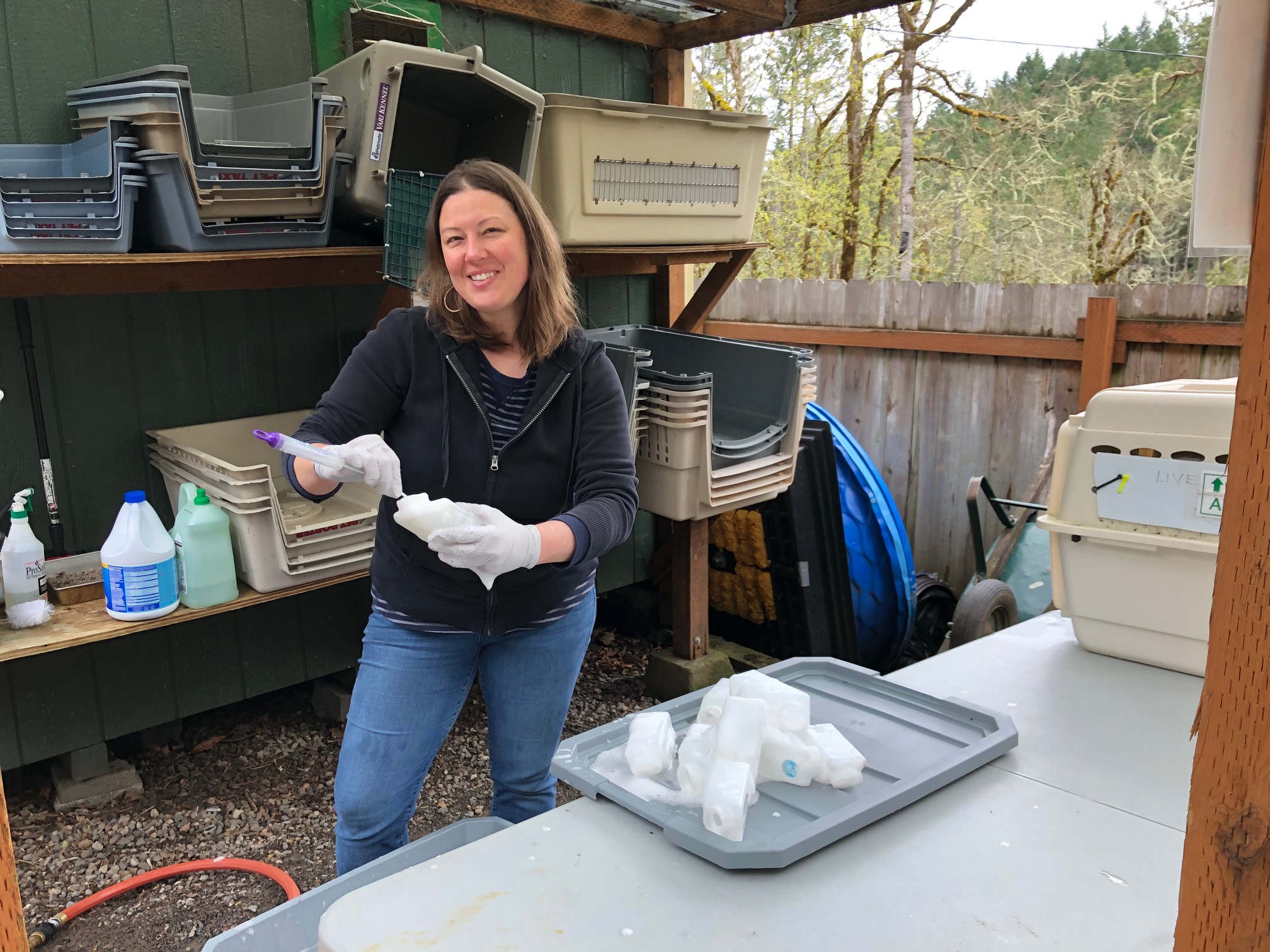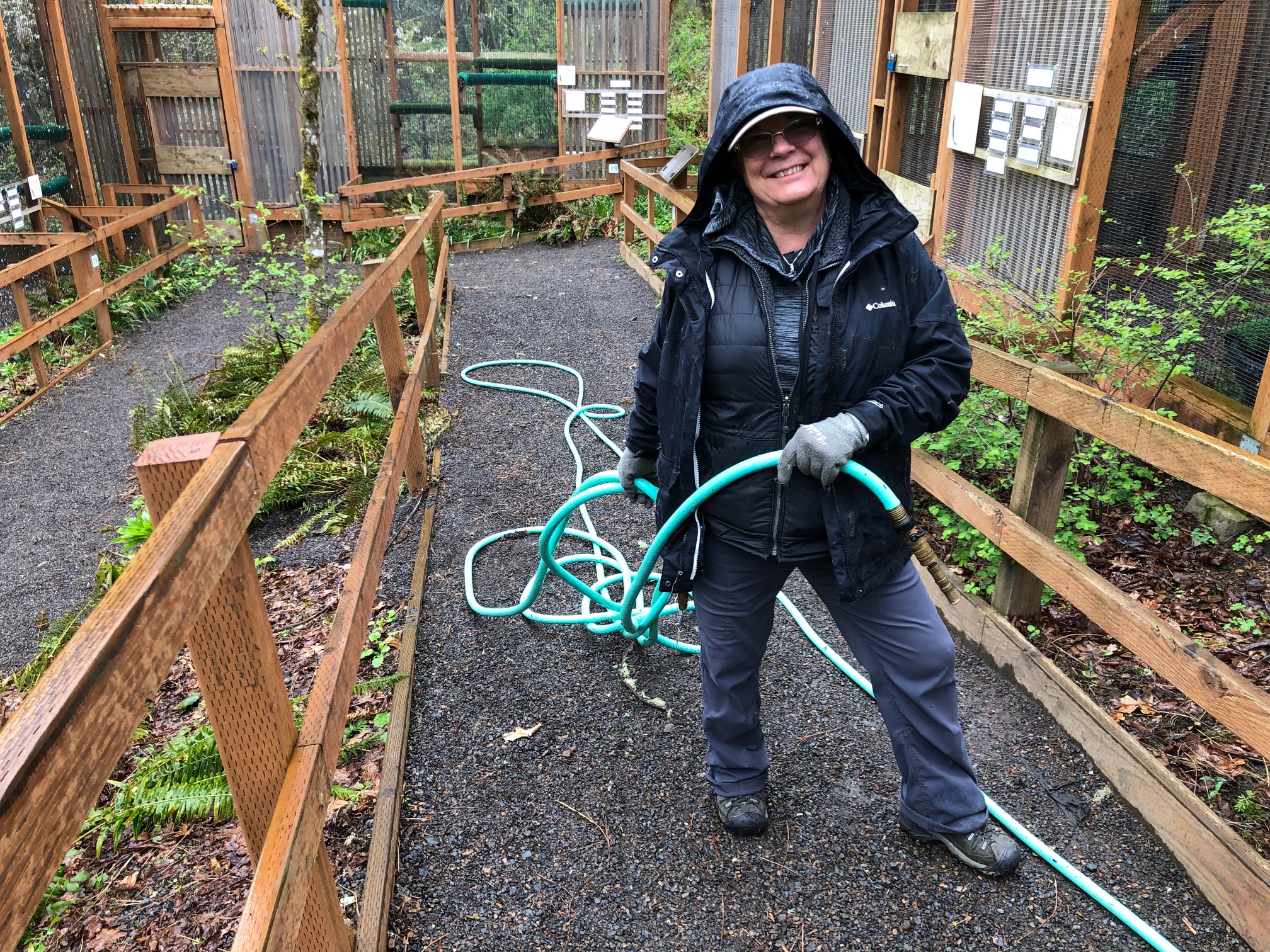 Position currently not available
Volunteers on the Animal Care Team will be involved in caring for our feeder animals (mice), cleaning resident aviaries, keeping our working spaces clean, doing laundry, filling wild bird feeders, and helping out with other special projects around the center.
Time Requirement:

Minimum of one four-hour shift a week, and an initial commitment of 100 hours (roughly six month at 4hrs/week). This shift runs daily from 8:30am -1:00pm.

Dress code:

While you are here, you are representing the Raptor Center. Please wear appropriate clothing (e.g., close-toed shoes, no short-shorts, shirts must have sleeves, no leggings or yoga pants, and your volunteer name badge).

Special Considerations:

Most of the work done by our Animal Care Team is done outside, all year-round, in all weather conditions. Expect to get dirty.
Work is frequently physically demanding and Animal Care volunteers are on their feet during shifts. We are situated on the side of Spencer Butte, so being able to walk up hills, haul heavy hoses, and lift crates is necessary. Being able to lift 50 pounds is a must.
We are working with predatory birds whose diet consists of small, whole animals. Please be aware that as an Animal Care Volunteer part of your duties may consist of picking up leftover pieces of mice, quail, rabbit, rats and fish.