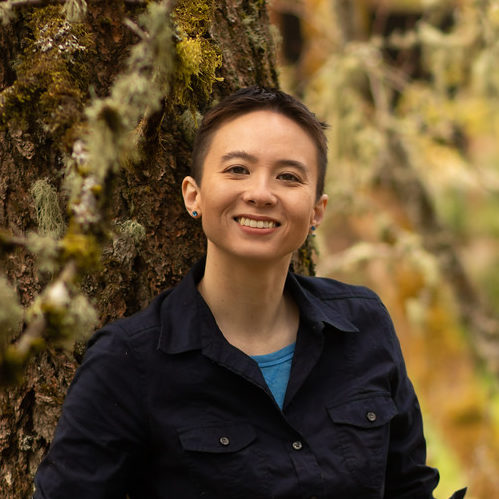 Jennifer has lived around animals all her life but only got up close and personal with wildlife when she began volunteering at her hometown rehabilitation facility (Wildlife Images Rehabilitation and Education Center in Grants Pass, Oregon). For six years seasonally, she led guided tours, presented animal encounters, and traveled around the area to represent the facility off site.

While completing her B.A. in comparative literature at the University of Oregon, she learned Cascades Raptor Center was right up the hill, and as soon as she graduated she began volunteering. After moving away, interning at the Aquarium of the Pacific, and moving back to Eugene again, Jennifer resumed her volunteer shift at the raptor center. She later joined staff in 2020.
When not hanging out with birds, she might be found rehearsing a play, cooking, cuddling her reptiles, playing the violin, or dreaming about yarn.