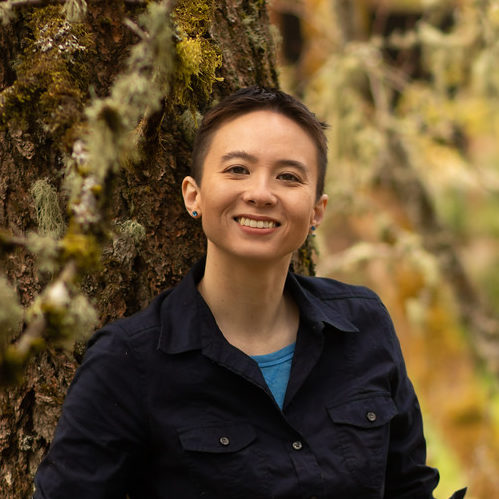 Jennifer has lived around animals all her life but only got up close and personal with wildlife when she began volunteering at her hometown rehabilitation facility, Wildlife Images Rehabilitation and Education Center in Grants Pass, Oregon. For six years seasonally, she led guided tours, presented live animal encounters, represented the center at offsite events, and created written materials for the education department.
While completing her bachelor's degree in comparative literature from the University of Oregon, she learned Cascades Raptor Center was right up the hill and began volunteering. After interning at both Wildlife Images and the Aquarium of the Pacific in Long Beach, California, and moving back to Eugene, she resumed volunteer work for Cascades Raptor Center in animal care and administration and eventually joined the staff in 2020.
When not at the raptor center, she might be found rehearsing a play, cooking, playing the violin, or dreaming about yarn.