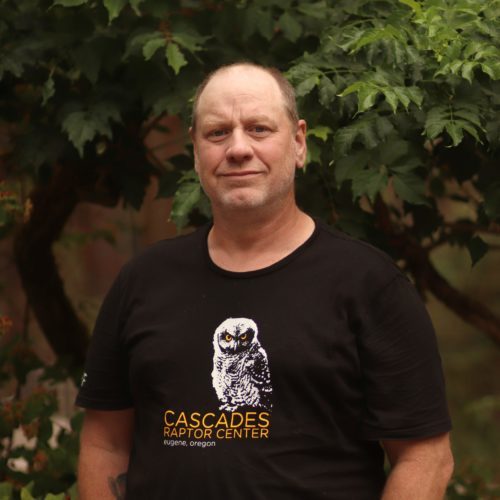 Brian was born in the small town of Sandwich, Illinois, but spent much of his formative years in the Southwestern US. He studied voice at Arizona Western College. He became a licensed plumber in 1993 and taught plumbing at Lane Community College for several years. He started at CRC as a dedicated volunteer, contributing over 1000 hours annually since 2007 on our Animal Care Team, taking a raptor rehabilitation intensive class, being shift supervisor and doing rescues; on the Education Team, handling birds and doing presentations; and as staff support giving staff a day off.
As Facilities Manager, Brian oversees on the center's many ongoing construction, renovation, repair, and site improvement projects. In addition, he organizes and manages our team of facilities volunteers.
Our sincere gratitude to the Kinsman Foundation for funding this position for the first two years.