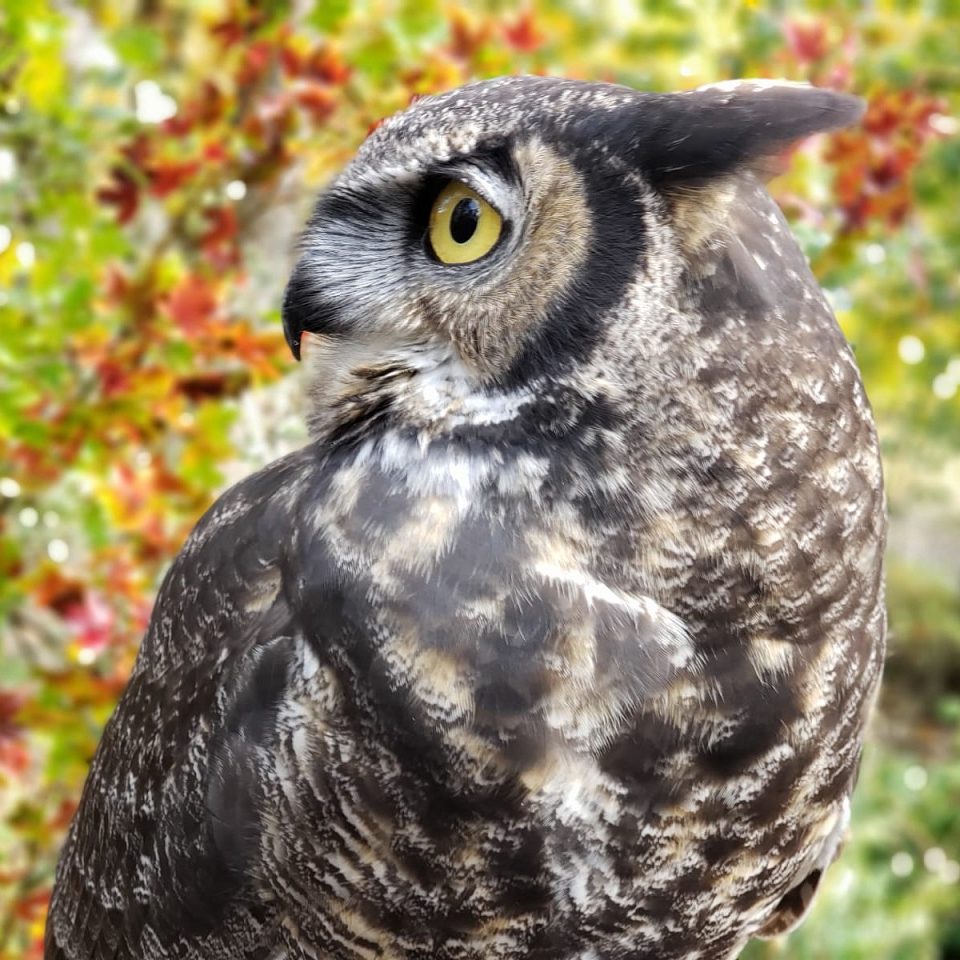 Gold and Platinum Level Adopters of Valentino:

In memory of Scott Nemeth • Ann, David, & Maxwell Fidanque • David Berg • Frances Munkenbeck • In loving memory of Michael Wiederhold • Water Tower Band • Mountain Rose Herbs
Valentino came to Cascades Raptor Center from the Mt. Shasta region of Northern California. She had been illegally raised in the spring of 2009 and released at the home of her finders. She continued to visit them for food and would come down lower in the trees when they called to her. When Valentino's finders moved, the new residents were intimidated and threatened to shoot her. Luckily, Valentino was captured by a licensed rehabilitator, who brought her to Cascades Raptor Center for assessment in September of 2009. She is clearly a human imprint and too highly socialized for life in the wild.
Valentino is a well-loved member of the education team and has helped teach hundreds of programs about owls. Based on her small size, staff assumed Valentino was male (in raptors, females tend to be the larger sex) – until March of 2018, when laid her first egg after eight years of life in human care!
Spanish bird biographies by CrossCultural Now