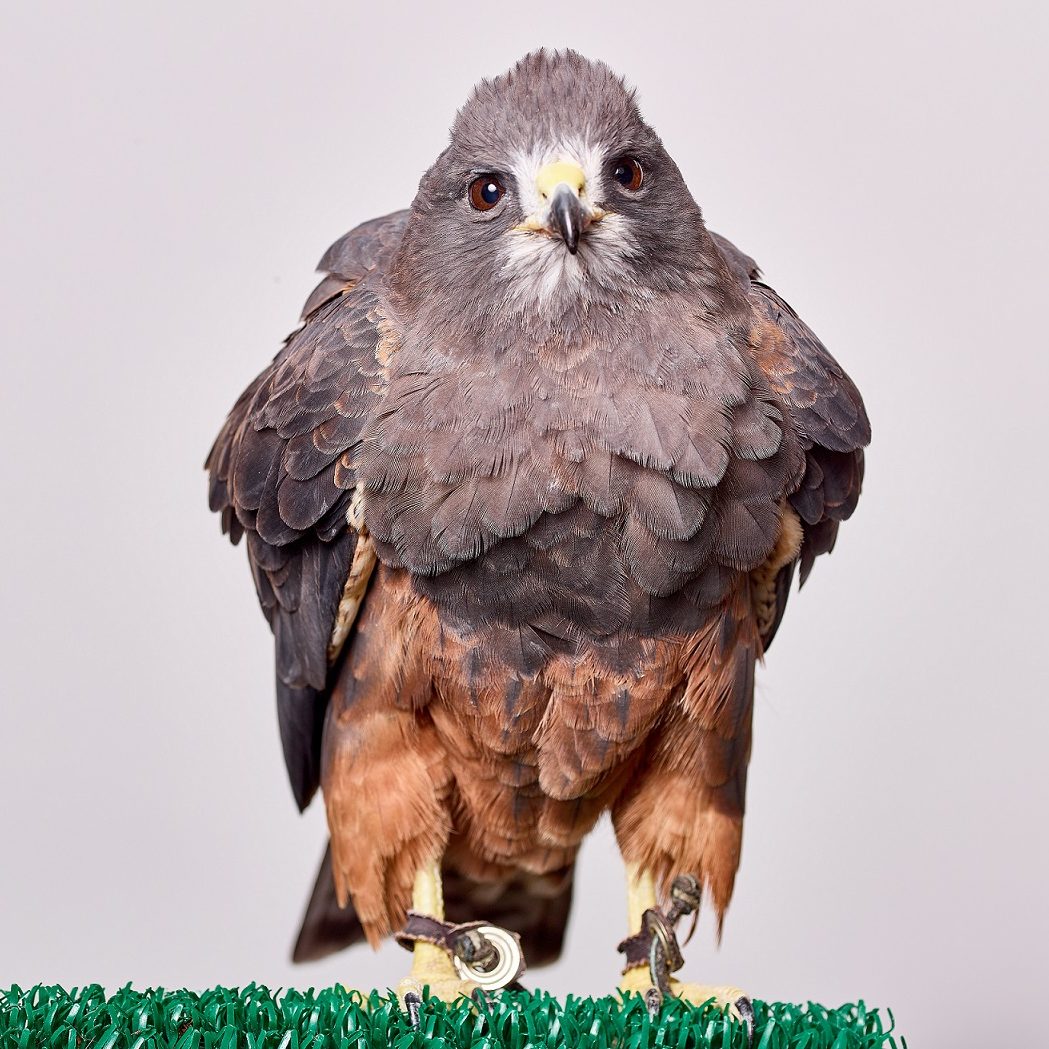 Gold & Platinum Level Adopters of Taka:
Bonnie Pasquarelli • The Dedrick Family • Steven Leone • Howe & Kathi Wiederhold • Rudy & Jean Noble • Dylan & Morgan Anslow • Tom & Kathleen Valdes • Mountain Rose Herbs
Taka, assumed male based on size, was an adult when brought to UC Davis Veterinary School's Raptor Center in September 2001. He had an open fracture of the right wrist and a possible pelvic fracture. As he was found near a road, it was originally thought that he had been hit by a car. However, X-rays revealed metal birdshot lodged in the bone of his wing, indicating he had been shot with a shotgun. Despite medical care and rehabilitation, his wing did not heal with sufficient extension and his ability to fly was deemed too limited for hunting or the long distance migration this species undertakes.
After spending some time with another education program in California, Taka joined Cascades Raptor Center's education team in April 2003. Though he is an avid nest builder in the spring and summer, Taka is always ready to take a break from building to meet visitors. The word taka is Japanese for "hawk".
Spanish bird biographies by CrossCultural Now