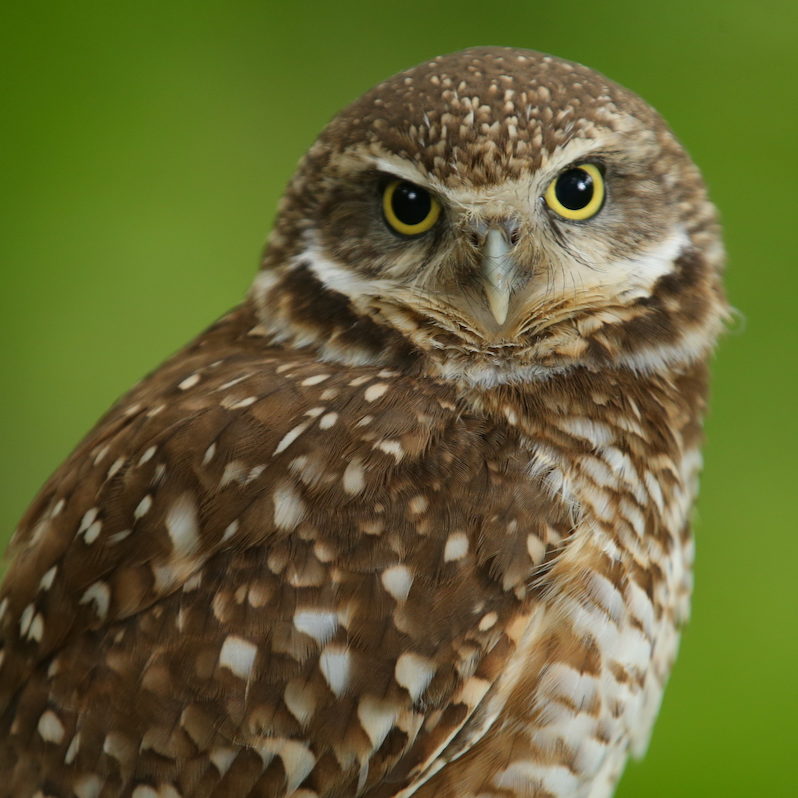 Gold & Platinum Level Adopters of Ra:

Jessie & Logan • In memory of Carolyn Spector • In memory of Bea LeFeure • In loving memory of Gene Overen • Kopcho Boys • Elizabeth, Rachael, & Sean Williams • Connie B. Bergmark • John Foster • Keri Yunc • In memory of Vicki Barker – her love of animals knew no bounds • Sarafina Adee • Mountain Rose Herbs
Ra came to the Raptor Center in late 2015 when the previous facility where he lived closed. He was found in 2011 after being hit by a car near Yakima, Washington, causing a fracture in his shoulder and damage to his right eye. Because Burrowing Owls are primarily sight hunters – they are active as often during the day as at night – a vision deficit would be a substantial handicap.
We do not actually know if Ra is a male, as Burrowing Owl males and females are identical in size and plumage. However, Ra does offer a greeting hoot to his trainers that sounds like the lower-pitched male vocalization. Ra is fond of showering, enjoying both the hose mist and natural rain, and will spread his wings in the spray, washing the dust from his feathers.
Spanish bird biographies by CrossCultural Now