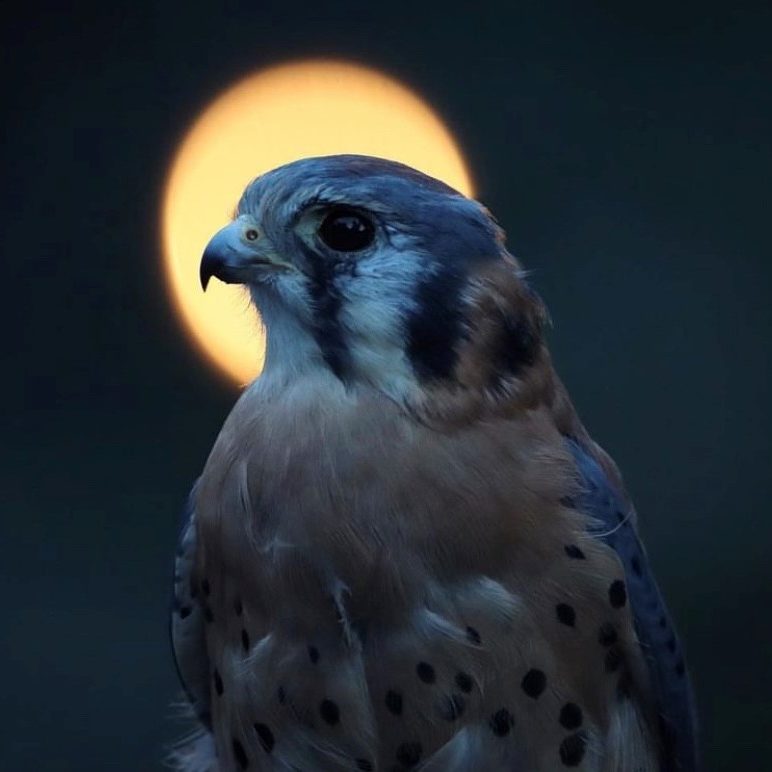 Gold and Platinum Level
Adopters of Parker:
Siena Buchanan • Karen Myers • Greg Lusby & Christi Van Deusen • Lisa, Dave, & Oliver DiLuna • Parker Bittner • Nancy Edmonson • Monica Kundl • Hank Barrong • Theo Goodnight • Parker Charbonneau • Monte Iadanza • The Kane Family • Billy & Salli Raje • Ed Sakai in loving memory of Leslie Nunn Sakai •  Sherry Wilde • Mountain Rose Herbs
Parker was brought to the Raptor Center hospital after being found by well-intentioned but misguided community members who presumably hand-reared him. He immediately exhibited uncommon behaviors for a wild bird, watching the humans in the room with curiosity instead of (more appropriately) fear. He was also unusually tolerant during patient treatments. Due to his behavioral abnormalities and a deformed talon on an important hunting toe, staff decided to assess him for his potential as an ambassador on the education team.
Parker is a quick learner with an affable personality, eager to share his personal space with staff members. For exercise and fun, he works with his trainers on his hovering skill, a natural behavior that American Kestrels use in the wild while hunting in open fields.
Spanish bird biographies by CrossCultural Now