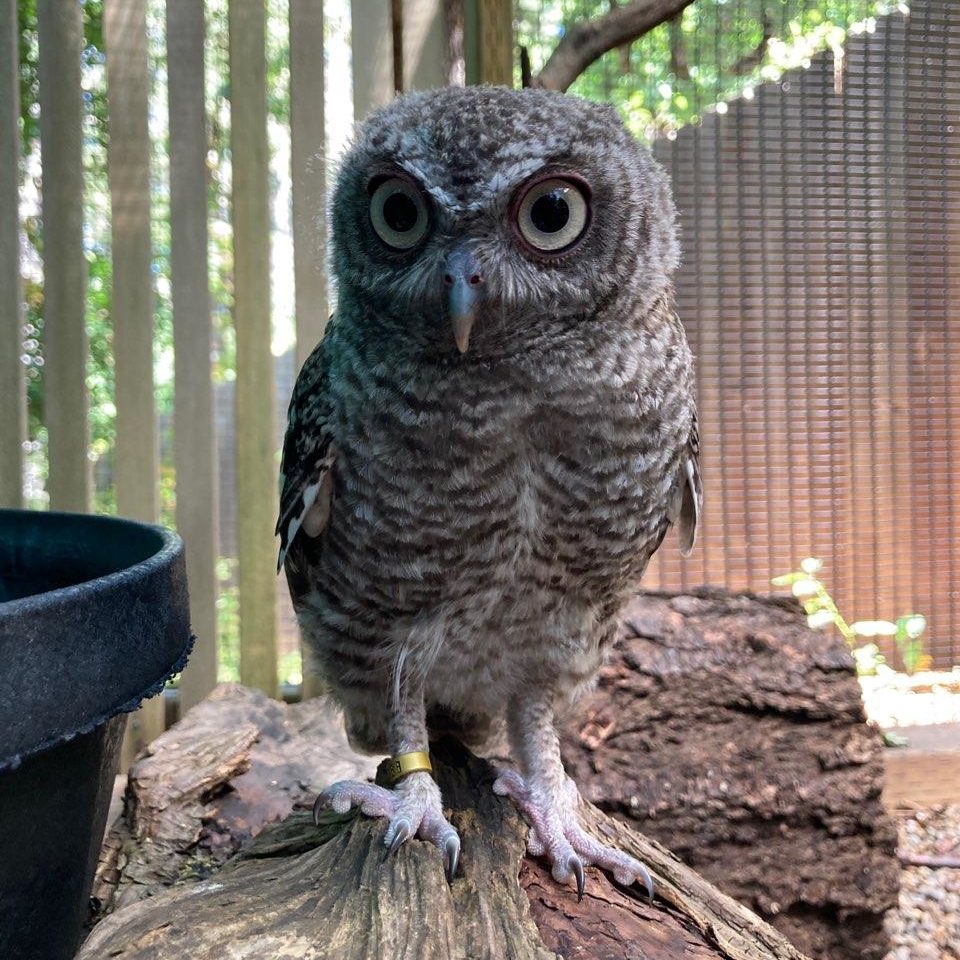 Gold & Platinum Level Adopters of Otis:
Mary Carter & Judy Francis • Sabrina Stenhoj • Ellen Wetzel • Eva Tackett • Karen Heere • Sandra Weingarten & Ryan Darwish • Mountain Rose Herbs
Otis was hatched in human care in 2023 at a facility in Spokane, Washington, and joined the Cascades ambassador team at just 11 days of age.
Growing up in human care gave Otis the best possible preparation for a life working in education. He is very comfortable and confident around humans and was able to begin training in ambassador skills at an early age, when raptors are at their most receptive to learning.
Otis is curious, lively, and observant. You might see him playing with leaves or toys in his aviary, or keenly studying his surroundings.
Eastern and Western Screech-Owls are very similar to each other, but are found on opposite sides of the Rocky Mountains. Eastern Screech-Owls have a faster, steadier call than the Western and also exhibit more color variation.