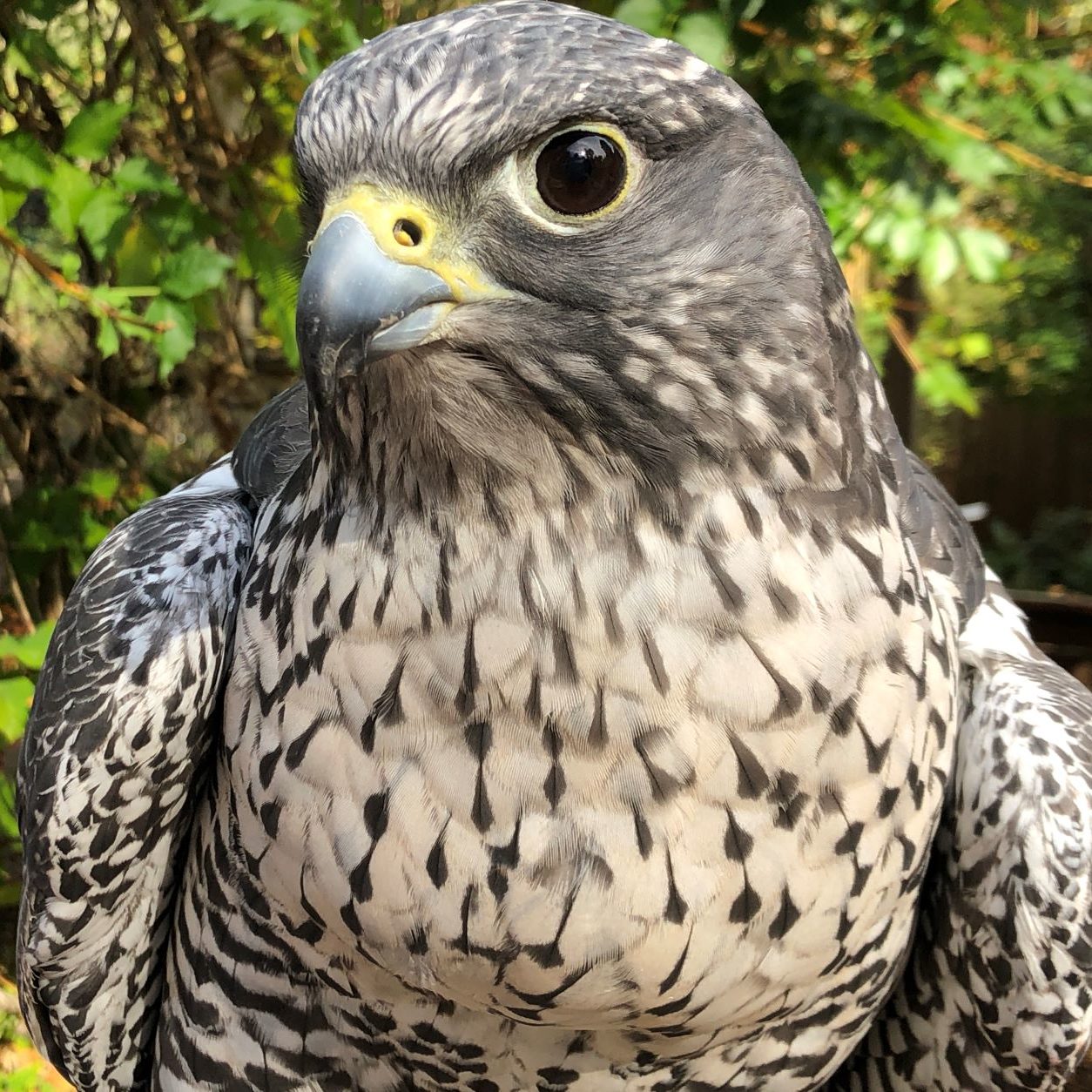 Gold & Platinum Level Adopters of Olga:
Liam Swafford • Stonewood Construction • Benjamin Martin • Jeff, Brynne & Gwen Snyder, & Becky Fitcroft • Mike & Amanda Hayes • Kathleen Ehli • Trevor & Loryn Bortins • Opal & Airlee Glaser
Olga was hatched in human care in 2010 and, soon afterward joined a falconer to be a hunting partner. Early in her career as a falconry bird, she collided with an object and was temporarily stunned. The Gyrfalcon is a high-speed hunter, reaching speeds of up to 130 miles per hour in a diving flight. Olga's collision not only left her stunned, but damaged the optic nerve in her right eye, prematurely ending her career in falconry. For years after her accident, she remained with her falconer and his apprentice, and taught education programs in Northern California. In September 2021, she joined the Raptor Center's education team.  A seasoned professional, Olga met guests on her first day on the job and made an appearance the following day at a major event, comfortable and confident in her new role on our team.
Spanish bird biographies by CrossCultural Now