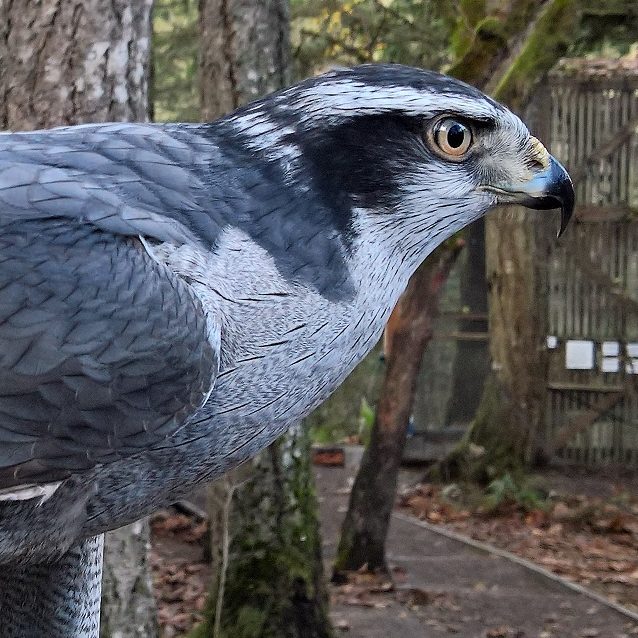 Gold and Platinum Level
Adopters of Newton:
Canyon McCardel & YaYa Simmons • Paul Wagner • Michael Wolfe • June & Brian Bakshas • Ian & Violet Propst • Mary K. Gregory & Wendy L. Noecker • Mountain Rose Herbs
Newton was hatched in human care in Colorado and was 4 weeks old when he joined the education team in July of 2013. He is highly socialized to people. Like all Accipiters (forest hawks), Goshawks tend to be high-stress birds in human care unless raised in this environment. They are rarely seen at rehabilitation centers as they prefer living far away from people, and do not easily transition to life in human care if non-releasable.
In order to prepare Newton for a comfortable life and slowly introduce him to things that might otherwise be alarming, he was housed overnight with staff for his first few weeks. He was introduced to other birds, met lots of people, and even went to an exercise class. He taught his first program before he could even fly! Newton is an integral member of the education team, and to demonstrate the hunting style of Northern Goshawks, he is trained to catch a small tennis ball out of the air while in flight.
Spanish bird biographies by CrossCultural Now