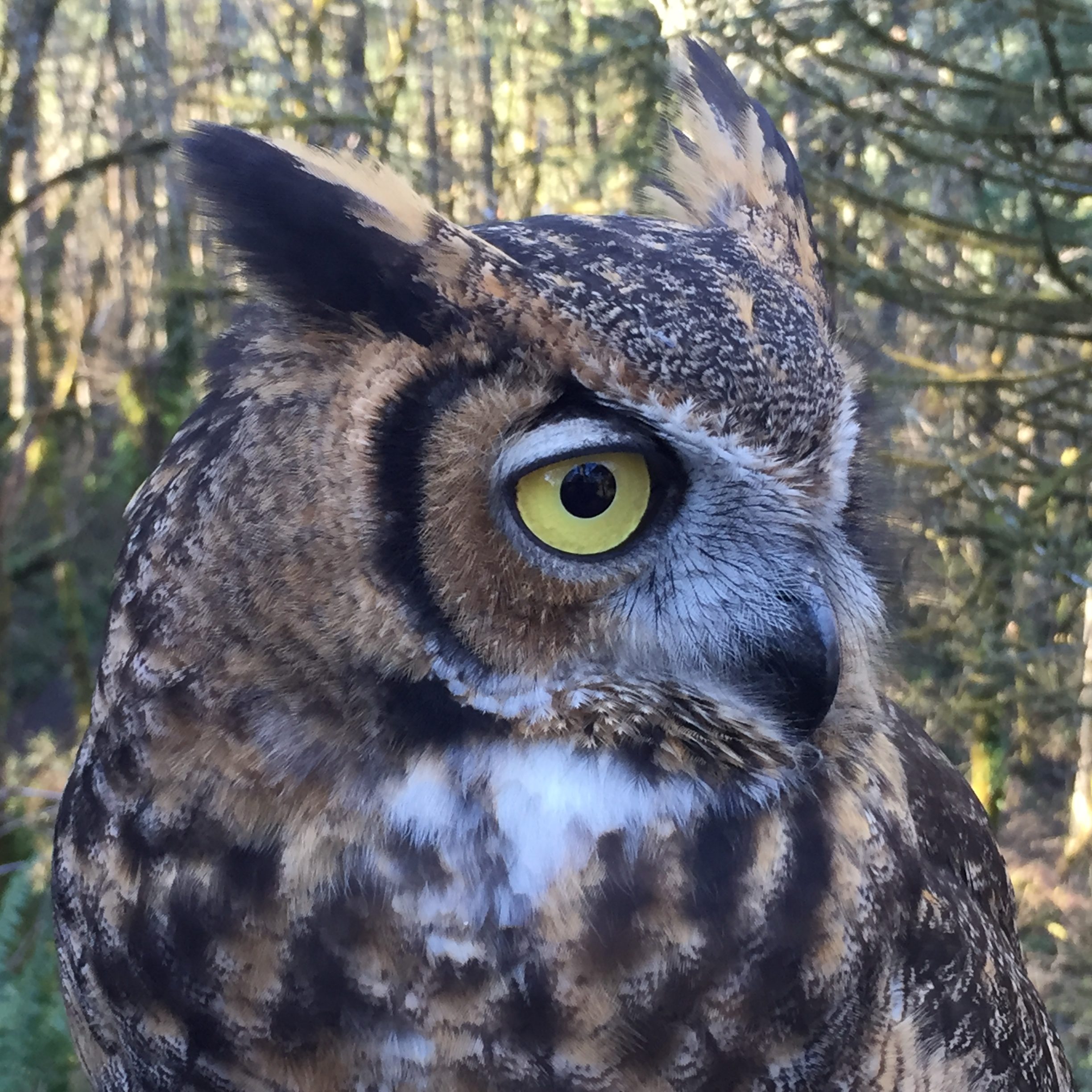 Gold & Platinum Level Adopters of Neville:

Brian & Ruth Erickson • Katherine, Eric & Julianne Nordsieck • The Jenkins Family •  ​Mountain Rose Herbs
Neville joined Cascades Raptor Center in July of 2017, when she was surrendered by a member of the public at three months old. She had been illegally taken from the wild as a baby and hand-reared, never having the opportunity to learn how to be an owl from her parents.
Before joining our team, Neville went through a series of evaluations to see if she was suited to life as an ambassador. Trainers introduced her to the choice-based positive reinforcement methods we use and evaluated her reaction. She proved to be a confident, comfortable, and willing participant.
An important part of Neville's training is self-loading into her travel crate. Even when her trainers aren't around, she'll cache (store) her toys inside, hiding them to play with later.
Spanish bird biographies by CrossCultural Now