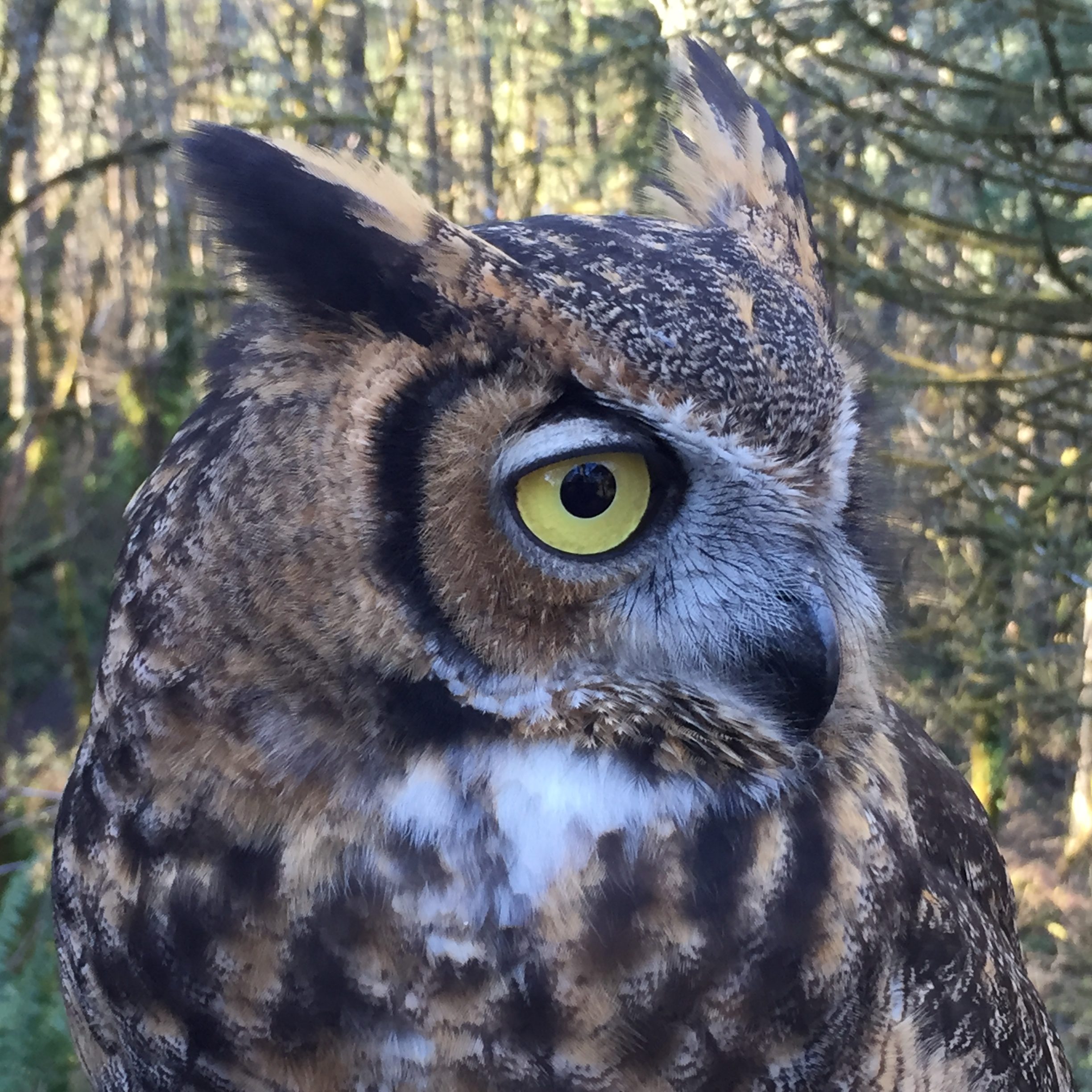 Gold & Platinum Level
Adopters of Neville:

Katherine, Eric & Julianne Nordsieck • The Jenkins Family • George & Sharon Arthur • Kay & Rich Householder • Bob & Chris Horning • Tracy Watson • Brian & Ruth Erickson • Agriculture Capital • ​Mountain Rose Herbs
Neville joined Cascades Raptor Center in July of 2017, when she was surrendered by a member of the public at three months old. She had been taken from the wild as a baby and hand-reared, never having the opportunity to learn how to be an owl from her parents. Neville went through a series of evaluations to see if she was suited to life as an education ambassador. She proved to be a confident, comfortable, and willing participant in training involving choice-based positive reinforcement methods.
An important part of Neville's training is self-loading into her travel crate. Even when her trainers aren't around, she'll cache her stuffed toys inside, hiding them to play with later.
Neville is practicing every day, building her confidence in front of small groups of guests, and someday when she is ready, she'll teach entire audiences about Great Horned Owls!
Spanish bird biographies by CrossCultural Now