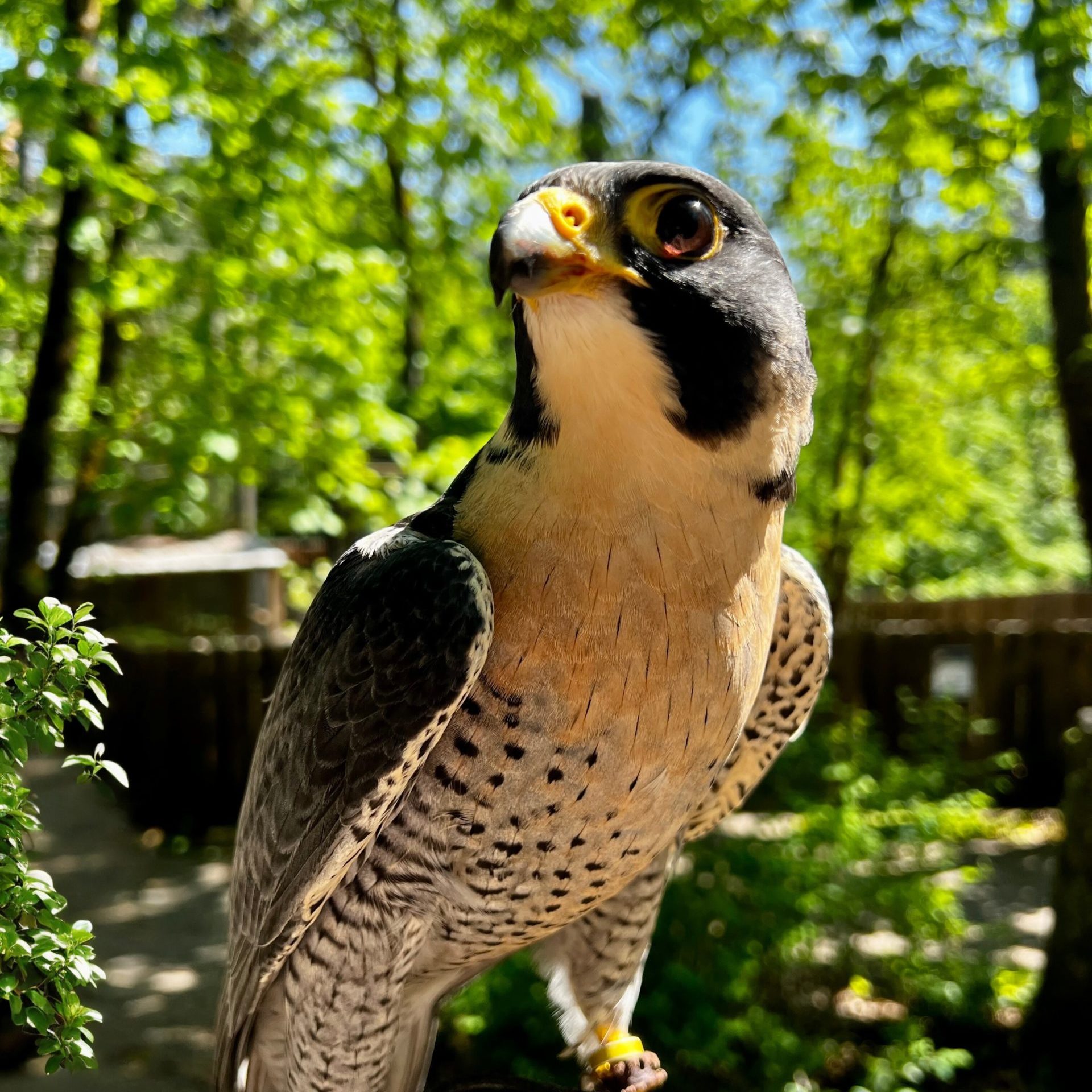 Gold & Platinum Level Adopters of Max:
Garret, Angela, Max, & Rylee Zallen • June & Brian Bakshas • Sue, Bob, Luke, & Lorelei
Max, a Peregrine Falcon, was hatched in 2016 in Olympia, Washington. At a very young age, he moved to Haines, Alaska, where he spent his first years working as an educational ambassador. He has traveled for programs all around southeast Alaska, and even internationally to Yukon, Canada.
Max joined the Cascades Raptor Center team in April 2023.