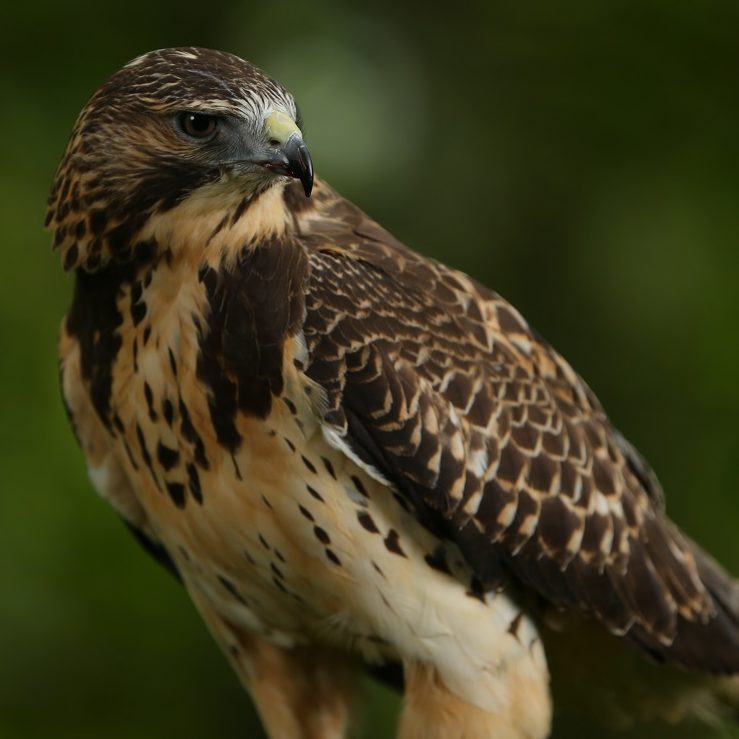 Gold & Platinum Level Adopters of Guapo:

Cody Webb & Aurora Leiferman • Jean Ryan-Fry • Griffin Kankel • Kellen Moore • Bill Sharp (Lance's House) • Laurel Stiedemann, Emz Avalos, Zoë, & LeiaDog • Mountain Rose Herbs
Guapo was found as a first-year bird in Gold Beach on the southern coast of Oregon in early October 2016. Besides being far outside the normal range of a Swainson's Hawk, she was landing on people's arms seeking food; clearly, she had been illegally hand-raised.
Swainson's Hawks have one of the longest migration routes of any bird species, traveling over 6,000 miles every year from Canada and the U.S. to the Las Pampas region of Argentina. In Argentina, they are known as Grasshopper Hawks (halcón saltamontes), since in this region their primary prey are insects.
Spanish bird biographies by CrossCultural Now