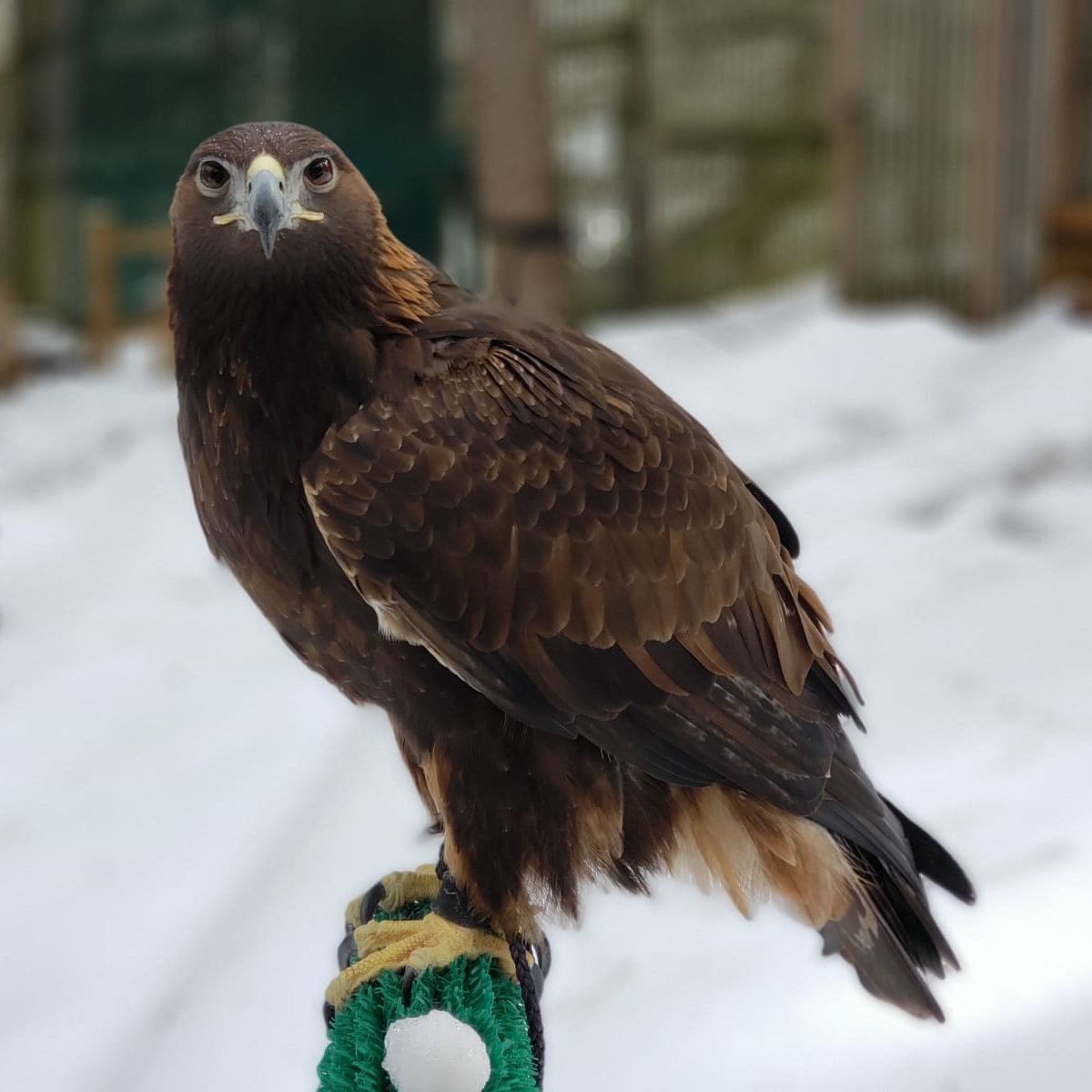 Adoptive "Parents" of Dante:
Jane Beeghly • Ardee Crawford • Richard & Dayna Wenzel • David Berg • Jean Novitsky • Marni & John Rapf • Bang Bang • Samurai Macovis • In Memory of Craig Wilson • Patricia Wheeler • Oregon Pacific Bank • Mountain Rose Herbs
Dante hatched in the Mendocino National Forest of Northern California in summer of 2016. He contracted West Nile Virus as a nestling and was treated at the California Foundation for Birds of Prey. Medication helped him survive the virus but the symptoms he had suffered left him with imperfect vision – a death sentence for a wild Golden Eagle. They are visual hunters who can reach speeds of 200 miles per hour during pursuit of their preferred prey – jackrabbits and other small mammals.
Here at Cascades Raptor Center, Dante enjoys birdwatching, taking showers from the hose, destroying his toys, foraging for hidden food items in his aviary, ripping the leaves off branches, and the positive reinforcement training that makes up his daily life as a professional ambassador.
Spanish bird biographies by CrossCultural Now