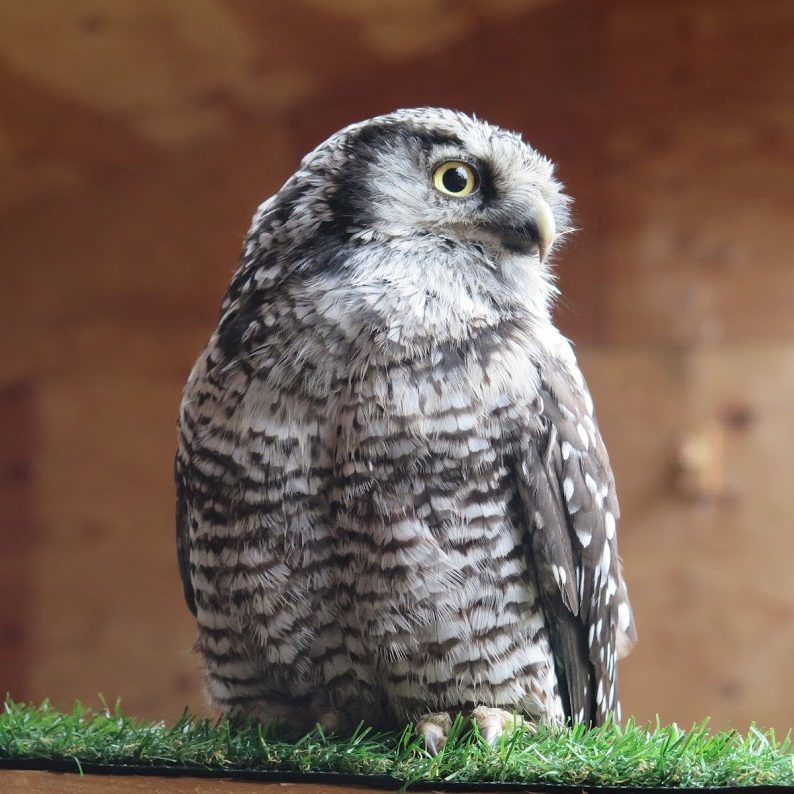 Gold & Platinum Level Adopters of Cirrus:
In memory of Jane Brinkley • Corvus Apollo
Cirrus is presumed male based on his size. He hatched in the wild near Anchorage, Alaska, in 2017. Cirrus was treated for a fractured coracoid (a bone of the shoulder girdle) at the Bird Treatment and Learning Center in Anchorage, where it was determined that his flight, although nearly perfect, was not good enough for release. He became an ambassador at a nature center in Haines, Alaska, in 2019 where he immediately surprised trainers with his quick learning.
Cirrus joined the Cascades Raptor Center team in April 2023. He is among the most talkative members of the team, making several different calls depending on the situation.
Northern Hawk Owls, in spite of their name, are not related to hawks; rather, they are owls that hunt in a hawk-like way, in daylight from a treetop perch. They are difficult to see in the wild and extremely rare in education, and we are very excited to have Cirrus on the team.