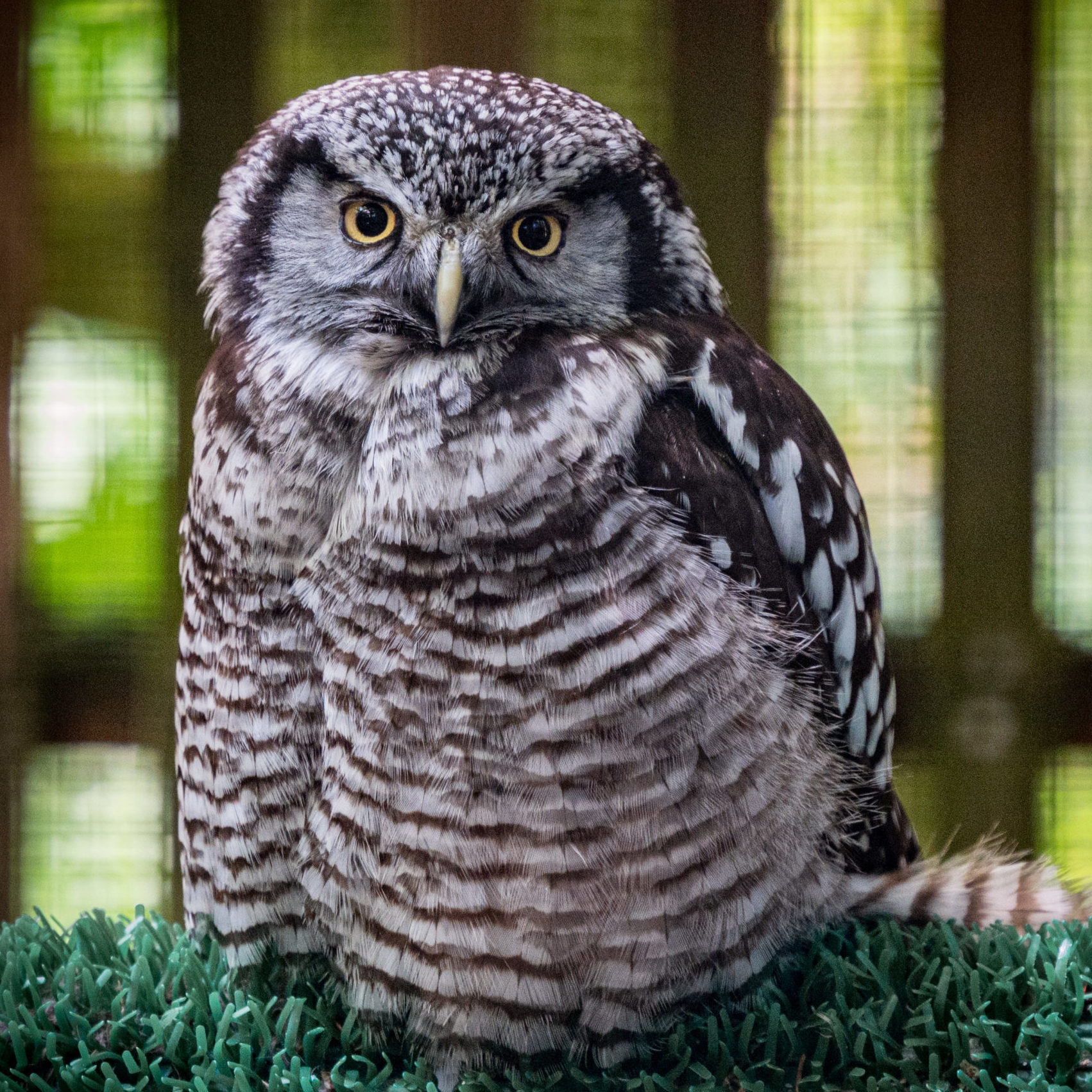 Gold & Platinum Level Adopters of Cirrus:
Reya Coats • In memory of Jane Brinkley • Corvus Apollo • Mountain Rose Herbs
Cirrus hatched near Anchorage, Alaska, in 2017, and came into human care at the Bird Treatment and Learning Center in Anchorage. In 2019 he became an educational ambassador at a nature center in Haines, Alaska, where he immediately surprised trainers with his quick learning.
Cirrus joined the Cascades Raptor Center team in April 2023, and has become known as one of our most talkative residents. Listen for his high-pitched squeaks as he calls to trainers walking by.
Northern Hawk Owls, in spite of their name, are not related to hawks; rather, they are owls that hunt in a hawk-like way, in daylight from a treetop perch. They are difficult to see in the wild and extremely rare in education, and we are very excited to have Cirrus on the team.