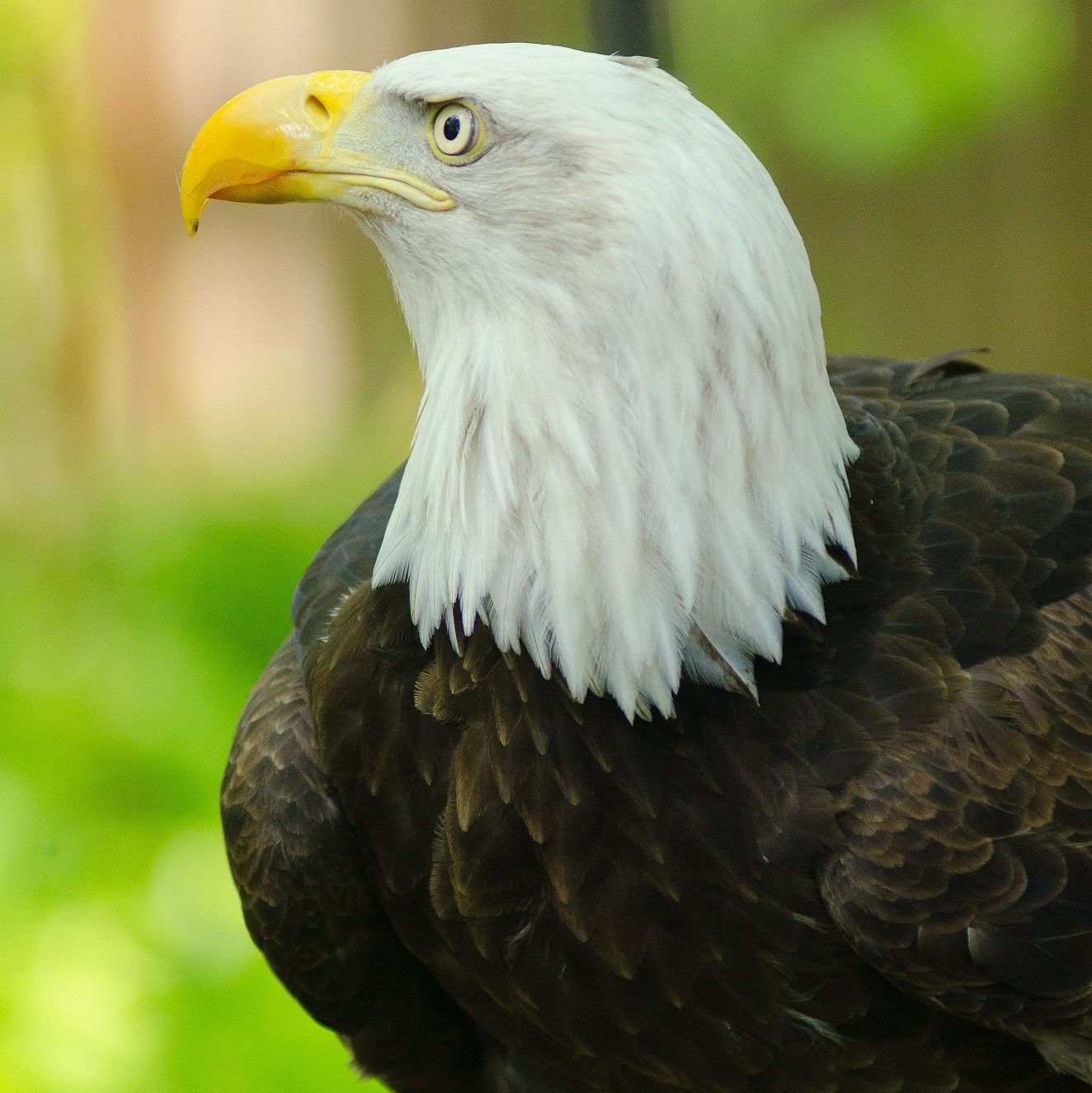 Gold & Platinum Level
Adopters of Celilo:

Princess Marie-Christine of Belgium • Jim & René Purvine • Leo & Sofia Bortins •  EagleVision • Barbara Holler – in loving memory of Dennis Holler •  Moke & Micki Varner • Addie Schulz • Steve & Julie Hunnicutt • Mountain Rose Herbs
Celilo was found in Nebraska in early 2002. She had a fractured humerus in her right wing, very close to the shoulder, that resulted in poor wing extension and an inability to fly. She was just beginning to get her white head and tail at the time of her injury, so it's estimated that she was around 4-5 years old. After spending her early life with an education organization in South Dakota, she came to Cascades Raptor Center in 2010.
Celilo is an enthusiastic participant in her training sessions, as well as a creature of habit. At the conclusion of every session she heads straight to her bath to clean her beak and talons, washing off any bits of food that might have gotten stuck while she ate.
Spanish bird biographies by CrossCultural Now