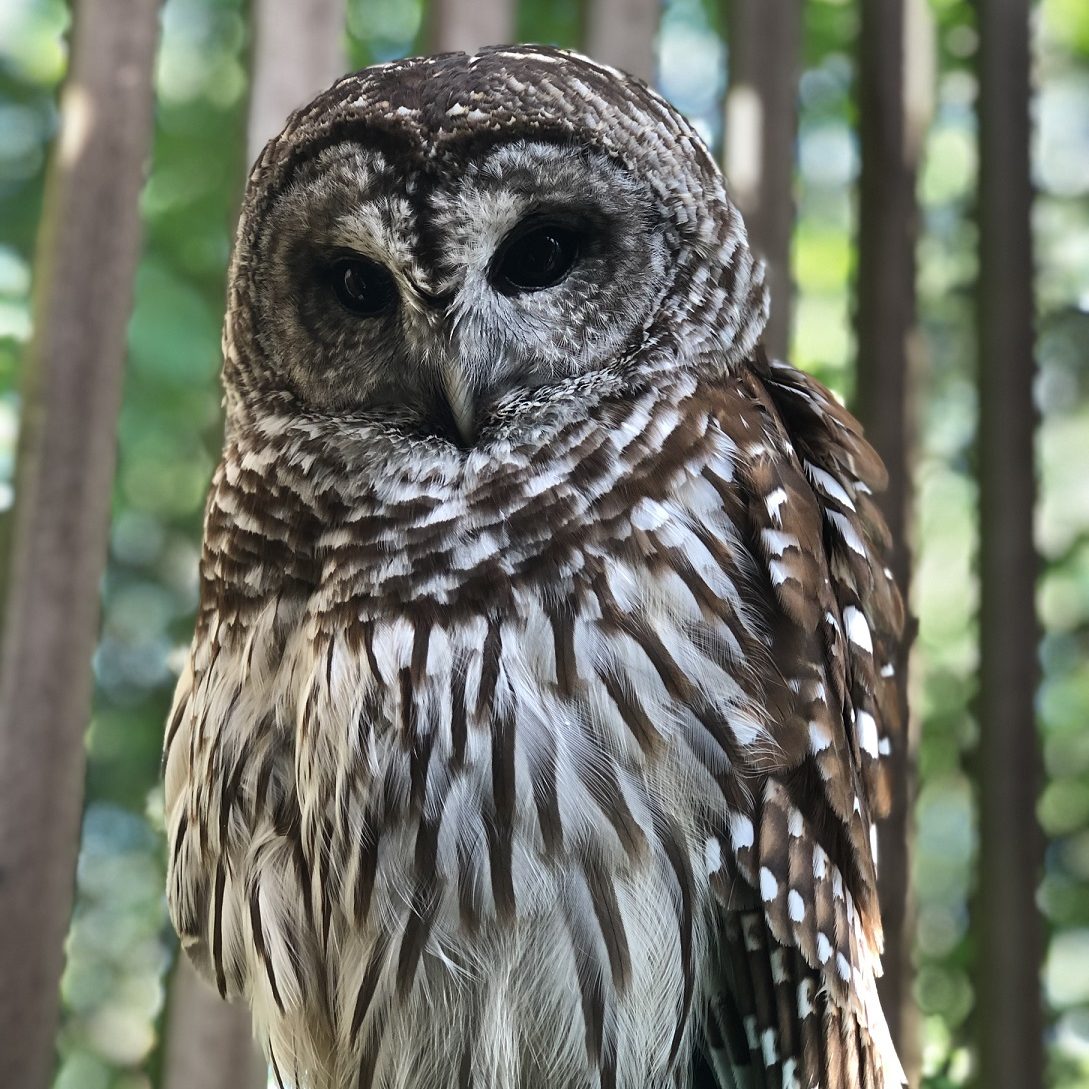 Gold & Platinum Level
Adopters of Bodhi:

Cameron Oetjen & Kara Marten • Janet Kissman •  Roy Zemlicka & Scott Martin • Bernard Bischoff • Maria Cruz • AgriCare • Mountain Rose Herbs
When Bodhi was around three weeks old, he was blown from his nest in Texas during a storm, breaking the radius and ulna in his right wing. The wing was not properly immobilized, nor was he fed an adequate diet by the people who found him. By the time he was turned over to a licensed rehabilitator two weeks later, the wing had already healed in poor alignment. He was sent to us when he was about 10 weeks old, in May 2007, and joined the Education Team in 2008.
Bodhi has frequent interactions with the wild Barred Owls who live nearby on Spencer Butte. Their evening vocal duels entertain staff and volunteers as they call back and forth, each one trying to "out-hoot" the other. Bodhi's favorite activities are refreshing showers from the hose and napping with his face tilted up towards the warm sun.
Spanish bird biographies by CrossCultural Now