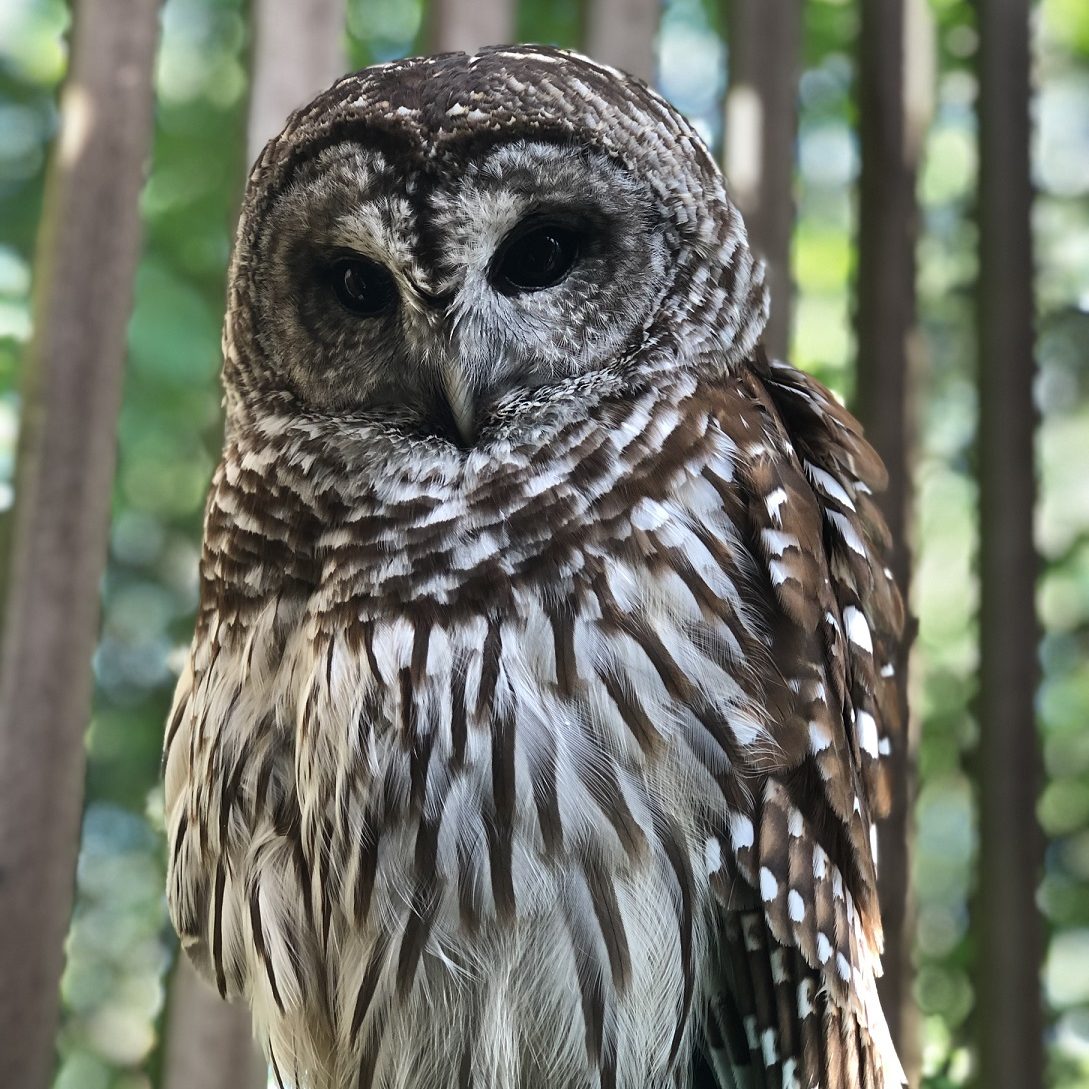 Gold & Platinum Level Adopters of Bodhi:

Kian Afshar & Lori Adams • Cameron Oetjen & Kara Marten • Janet Kissman •  Roy Zemlicka & Scott Martin • Bernard Bischoff • Mountain Rose Herbs
Bodhi came into human care at approximately three weeks of age. Originally from Texas, he joined the Cascades Raptor Center ambassador team at 10 weeks old in May 2007.
Bodhi has frequent interactions with the wild Barred Owls who live nearby on Spencer Butte. Barred Owls have a distinctive "who, who, who cooks for you all", call which makes them easy to identify. Bodhi's evening vocal duels entertain staff and volunteers as the owls call back and forth, each one trying to "out-hoot" the other. His other favorite activities include napping in the sun and showering in the spray from a hose.
Spanish bird biographies by CrossCultural Now