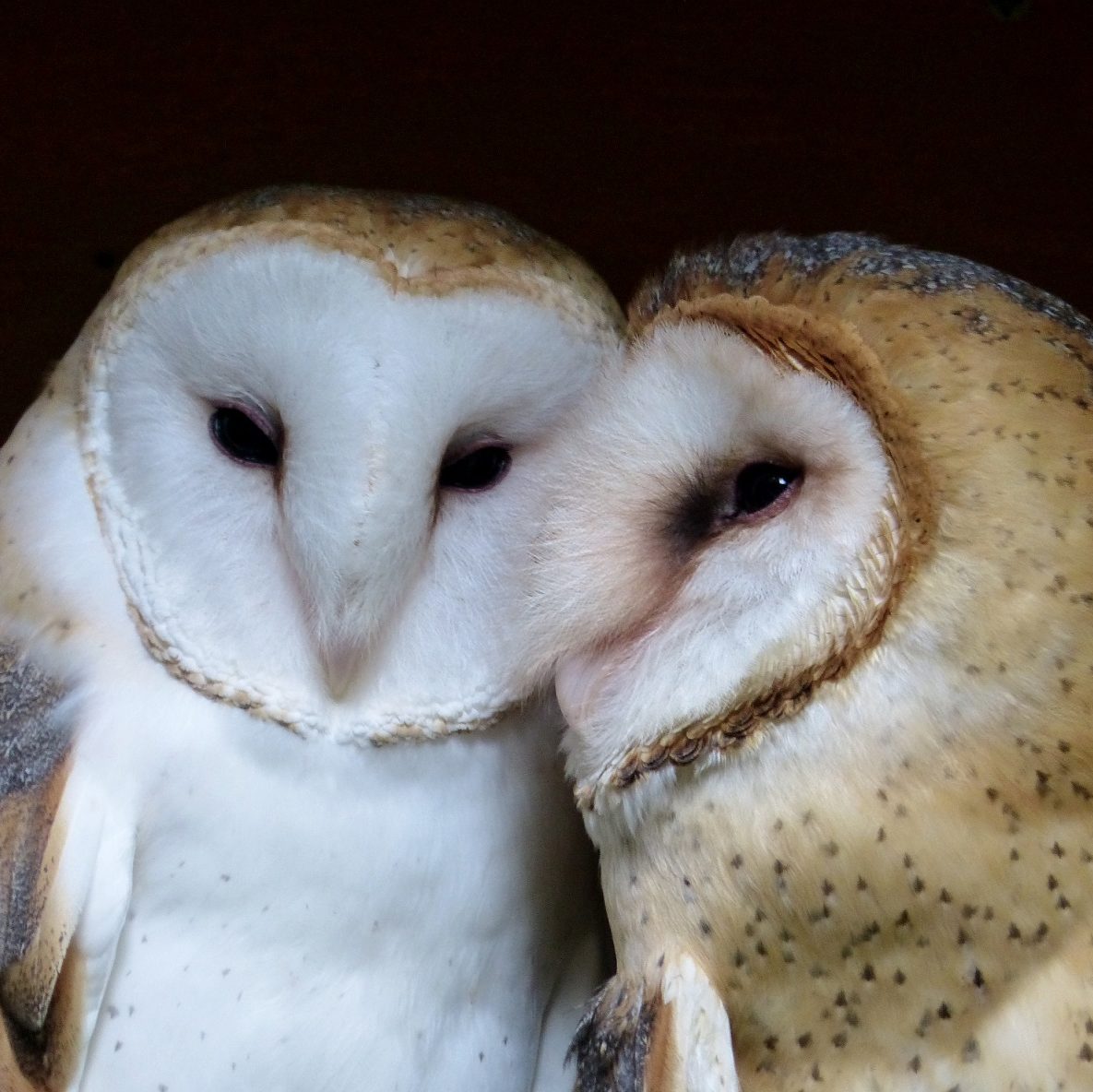 Gold & Platinum Level Adopters of Nani & Soren:

Linda Gray & Andrea • Lyla & Koan Geisel & Jonah & Talia Schulkin • The Wyatt-Stone Family • Marc & Sara Danis • Vicky Mello • Heather O'Mara • Richard Faulkner & Carol Guilbault • In memory of Richard Kopecky • Carmen Cruz • Barbara Nill • The Clendenen Family • Mountain Rose Herbs
Nani and Soren live behind the scenes, where they are full-time foster parents to the many orphaned Barn Owls we receive every year. Come spring, this unique and amazing pair is always very busy.
When Soren was less than a week old, his nest was unintentionally disturbed. His siblings were killed, and he fell awkwardly, breaking two toes on his right foot and pulling a muscle in his left leg. The intensive care he needed, plus lack of exposure to other Barn Owls, caused him to become highly socialized to humans and not suitable for life in the wild.
Nani came into human care when a farmer, needing to break into a stack of hay, accidentally destroyed her nest. She was the "runt" of the clutch, nearly comatose, and only about half the size of her two siblings. As she grew, she was always behind the others developmentally. Bone deformities in both wings make it impossible for her to fly. Both Nani & Soren came to Cascades Raptor Center in June of 2008.
Spanish bird biographies by CrossCultural Now