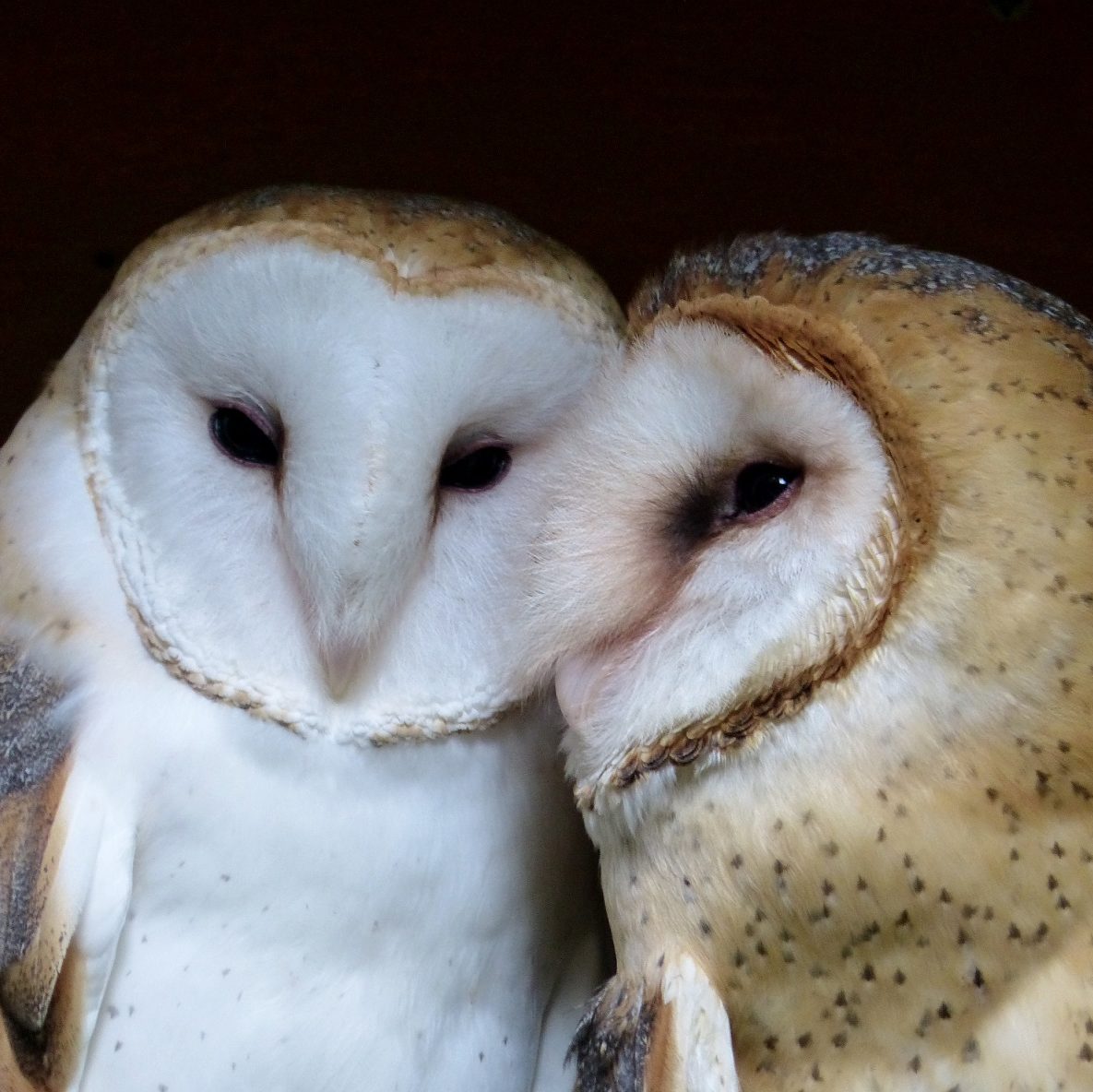 Gold & Platinum Level Adopters of Nani & Soren:

Linda Gray & Andrea • Lyla & Koan Geisel & Jonah & Talia Schulkin • The Wyatt-Stone Family • Marc & Sara Danis • Vicky Mello • Heather O'Mara • Richard Faulkner & Carol Guilbault • In memory of Richard Kopecky • Carmen Cruz • Barbara Nill • The Clendenen Family • Mountain Rose Herbs
Nani and Soren live behind the scenes, where they are full-time foster parents to the many orphaned Barn Owls we receive every season. Come spring, this unique and amazing pair is always very busy, as our hospital sometimes receives up to 60 young Barn Owls a year!
Soren came into care in Pendleton, Oregon, in the spring of 2008 when he was less than a week old. He joined the Cascades team in June of that same year. He and Nani were introduced shortly after and eventually became a bonded pair. Because they also both showed strong parental instincts, Nani and Soren were transferred to the hospital team to help raise orphaned Barn Owl babies.
Nani came into human care in Astoria, Oregon, in 2008 as a nestling. Once she bonded with Soren and demonstrated great skill and care with orphaned Barn Owls, she eventually became a full-time foster mom. With baby Barn Owls coming into our hospital as early as February and as late as November, Nani and Soren spend much of the year on parenting duty.
Spanish bird biographies by CrossCultural Now