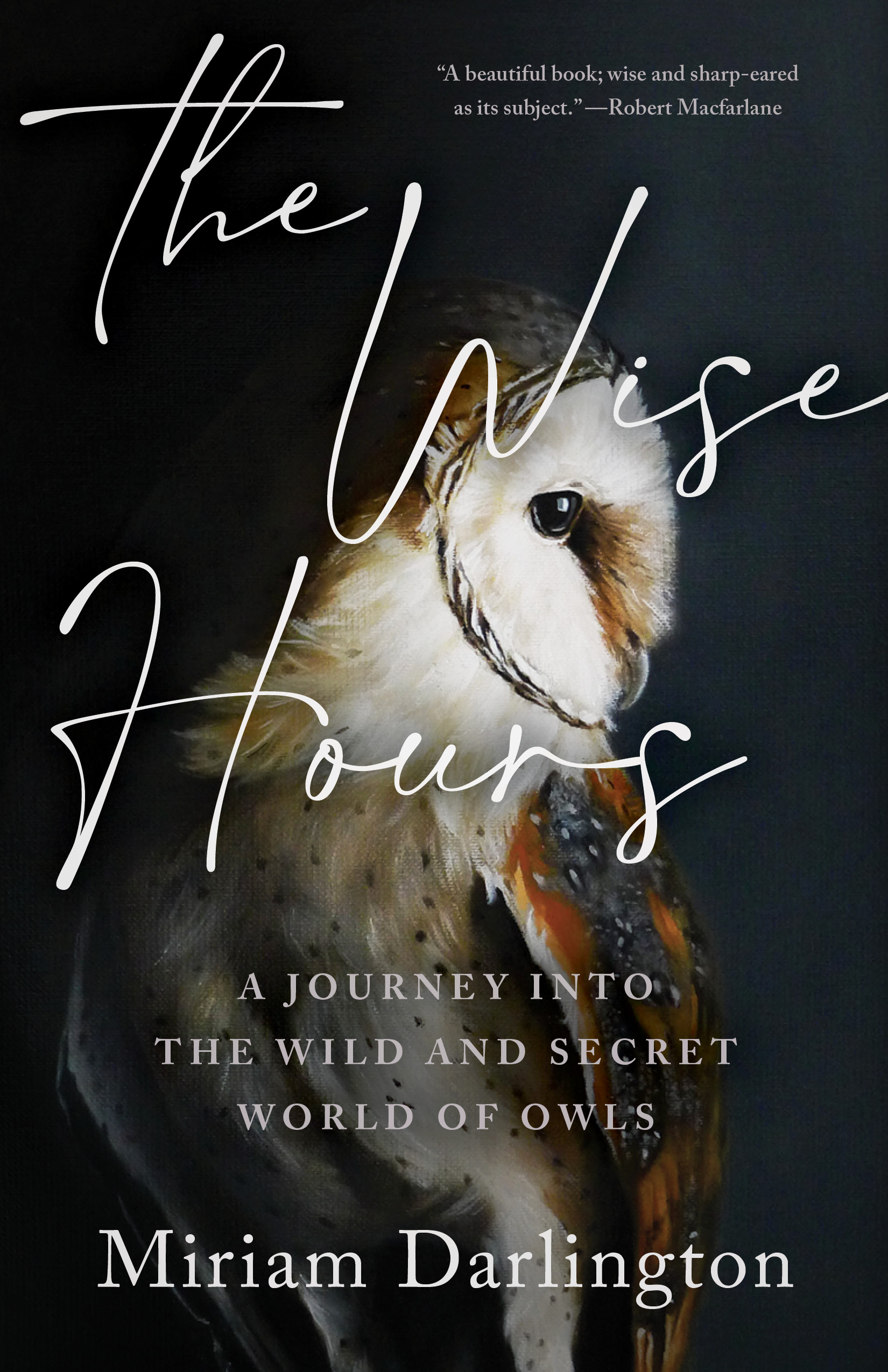 NEW OWL BOOK!
The Wise Hours: A Journey into the Wild and Secret World of Owls

by Miriam Darlington
Cascades Raptor Center is excited to collaborate with Tsunami Bookstore and Tin House to welcome The Wise Hours, a new book by Miriam Darlington.
Purchase The Wise Hours at Tsunami Bookstore and 20% of sales will be donated to Cascades Raptor Center! Books purchased in-store will also receive a one of a kind Cascades Raptor Center owl bookmark. Please consider supporting a beloved community bookstore and birds of prey.  Books available at Tsunami Bookstore (2585 Willamette Street, Eugene) on January 14th and for purchase online.
Also join us for private owl tours inspired by The Wise Hours and a virtual discussion with the author!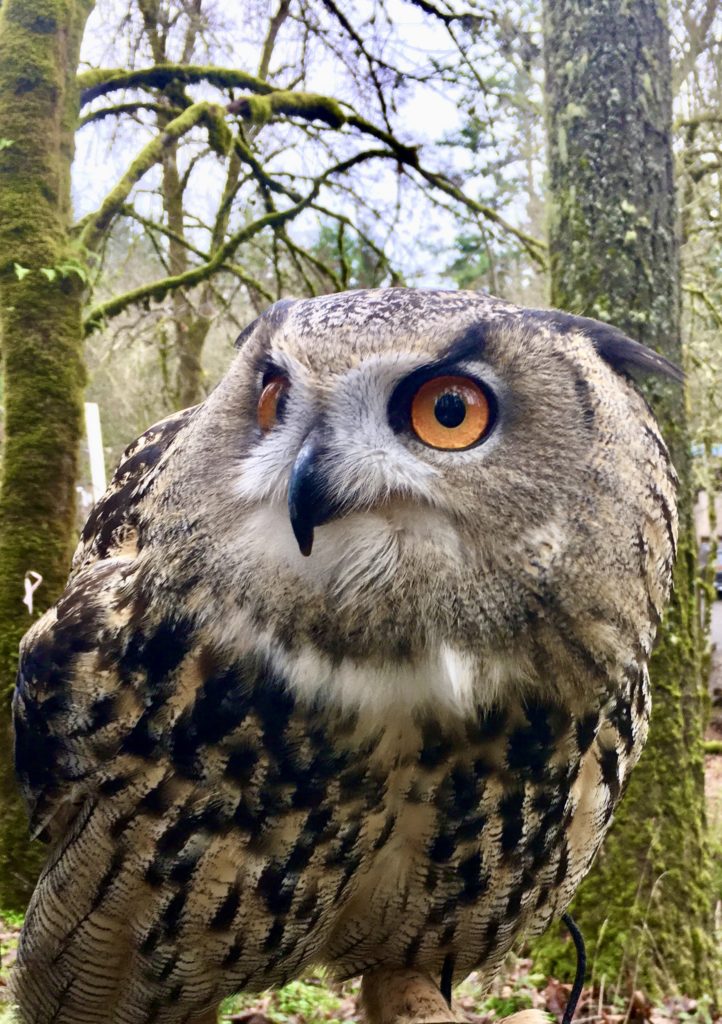 Wise Hours | Owl Tours
A unique opportunity to observe and learn about Snowy Owls, Barn Owls, Eurasian Eagle-owls, and Burrowing Owls mentioned in Miriam Darlington's book, The Wise Hours. On this small group tour, Cascades Raptor Center's resident care staff will share the personal and natural history of these owls and discuss the unique adaptations of each species. Participants are free to walk the grounds after the program to see over 34 resident raptor ambassadors.
Owl Tours: $25/person – includes private tour and cost of admission
Tour size is limited for optimal experience. REGISTRATION REQUIRED
Wise Hours Virtual Book Talk
Presented by Cascades Raptor Center
Saturday, February 18, 1 PM PST FREE
Location: Online
Join author Miriam Darlington and Dr. Ulrike Streicher, Cascades Raptor Center's Director of Rehabilitation, for a discussion about owls and Miriam's new book, The Wise Hours, recently published by Tin House.
In The Wise Hours, Darlington watches and listens to the natural world and to the rhythms of her home and family, inviting readers to discover the wonders of owls alongside her while rewilding our imagination with the mystery, fragility, and magnificence of all creatures.