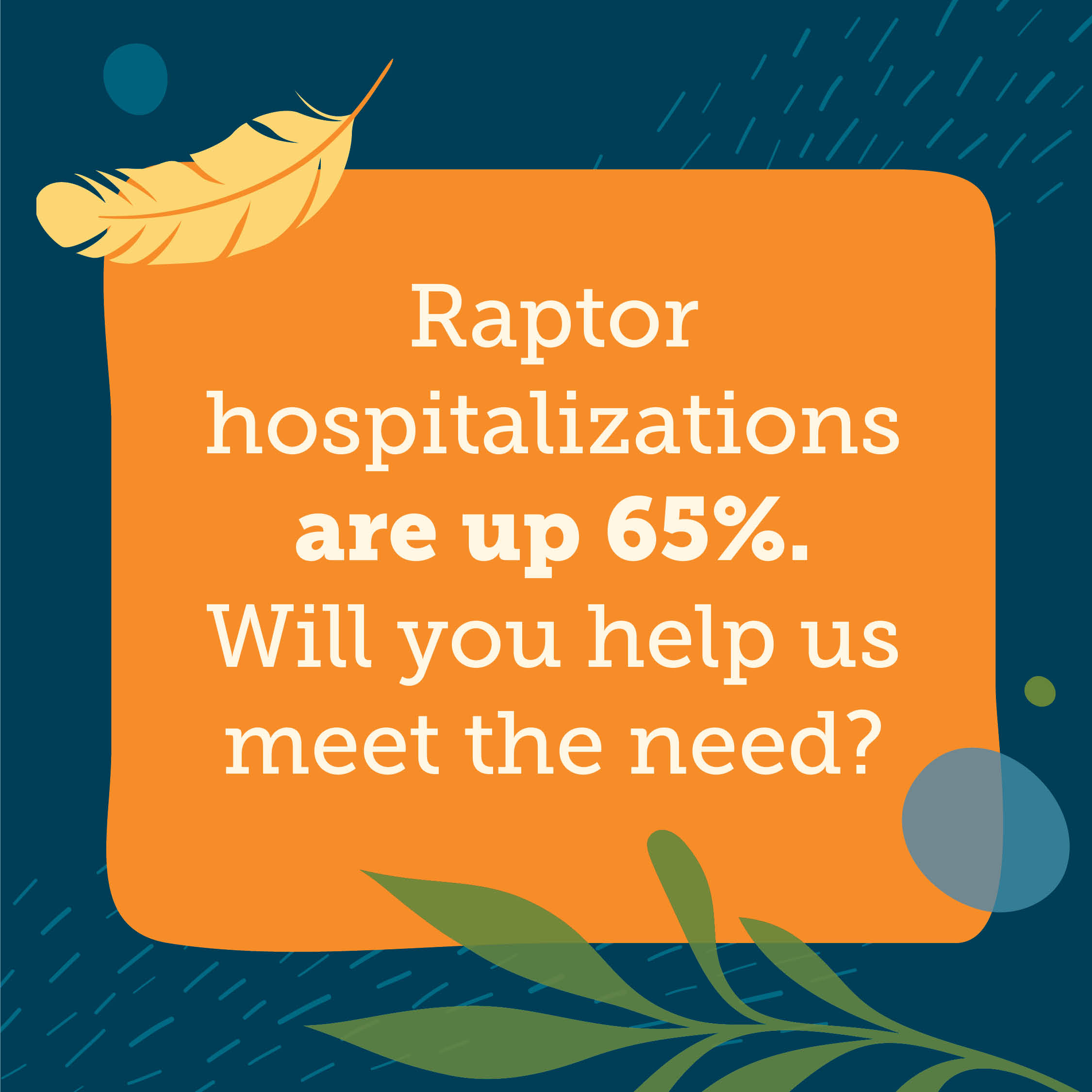 Talons at Home:
A Drive for Raptor Resiliency
Join our month-long fund drive for the birds, culminating in a special one-night online event! From now through October 10, we'll be working to raise funds for the center and the raptors in our care. Won't you help us?
Text RAPTOR to 243725 • Or donate HERE on our website
Next: Join us LIVE online as we celebrate our fabulous raptor community! The evening will feature resident raptors, interviews with staff, stories of inspiration, opportunities to support the birds, and more! Come watch from the comfort of your home – FREE, no registration required!
October 10, 2020 • 7 PM
(Link will be published closer to the time of the event – save the date.)