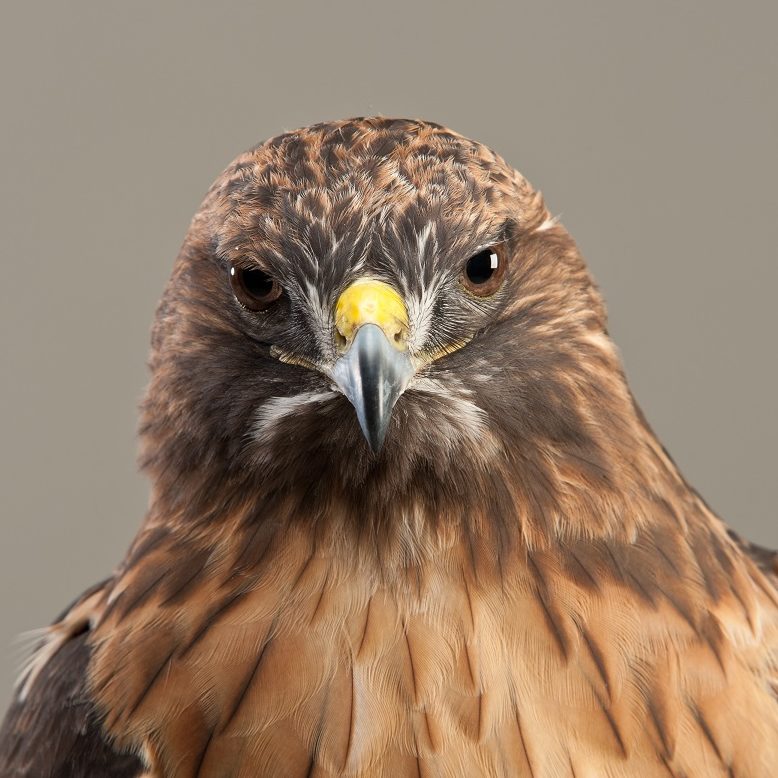 Gold & Platinum Level Adopters of Uriel:

Edward Austin • Gail Newton • Benji & Sophie Rinaldi • Valerie Viterbi – In loving memory of my beloved husband, Alexander J. Viterbi • Mountain Rose Herbs
Uriel was a passage (first-year) bird when found in West Eugene in November of 1996. She was starving, with an old broken toe and a partially healed laceration on her left wing – probably from barbed wire. The skin was trying to heal under the bone, which had left her humerus exposed. The medical team was able to restore much of the soft tissue, but the damage left the wing with imperfect extension, inhibiting her flight.
In her many years with the center, she has helped educate thousands of people about Red-tailed Hawks and how they live among us. Now in semi-retirement, she is still an enthusiastic participant in her training sessions that have been modified for her aging body. Ramps help her access all locations of her aviary and an elevated platform holds her crate which she can walk into on her own.
Spanish bird biographies by CrossCultural Now