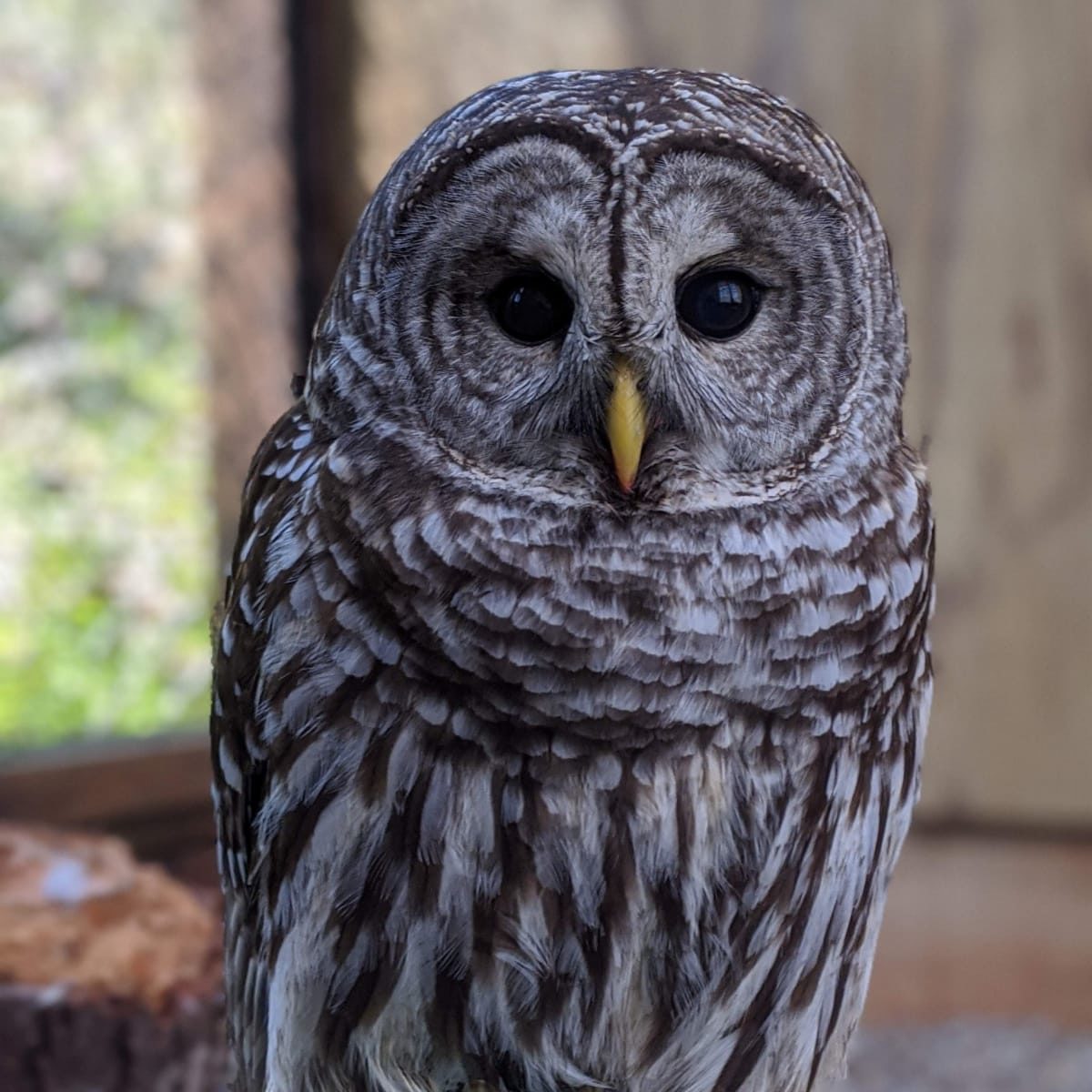 Gold & Platinum Level
Adopters of Nyx:
In memory of Jane Brinkley • David, Ashley, & Simon White • Jill & Kevin • Alicia & Jasper Zhou • Donna Wladyka • Annie Barron • Debby & Art Hertz • In memory of Lindsay Anne Whitlow • Diane Hodges • The Ryan Family • Cameron Oetjen • Mountain Rose Herbs
In December 2019, Nyx was admitted to our hospital after being hit by a car. The resulting head trauma was severe enough that she had to learn to be an owl again. It took her months to slowly relearn how to do almost everything: how to hold food down for ripping and tearing, how to hop from one perch to another, and finally how to fly. As with humans, traumatic brain injuries can be life-changing for raptors.
While she was relearning these things, she never showed normal fear response to her human caretakers. Nor was she successful in learning how to hunt again. Therefore, she would not survive in the wild. She is now learning how to be an ambassador for her species. She loves to play in water and can often be found with a wet face and feet after taking a dip in her pool.
Spanish bird biographies by CrossCultural Now