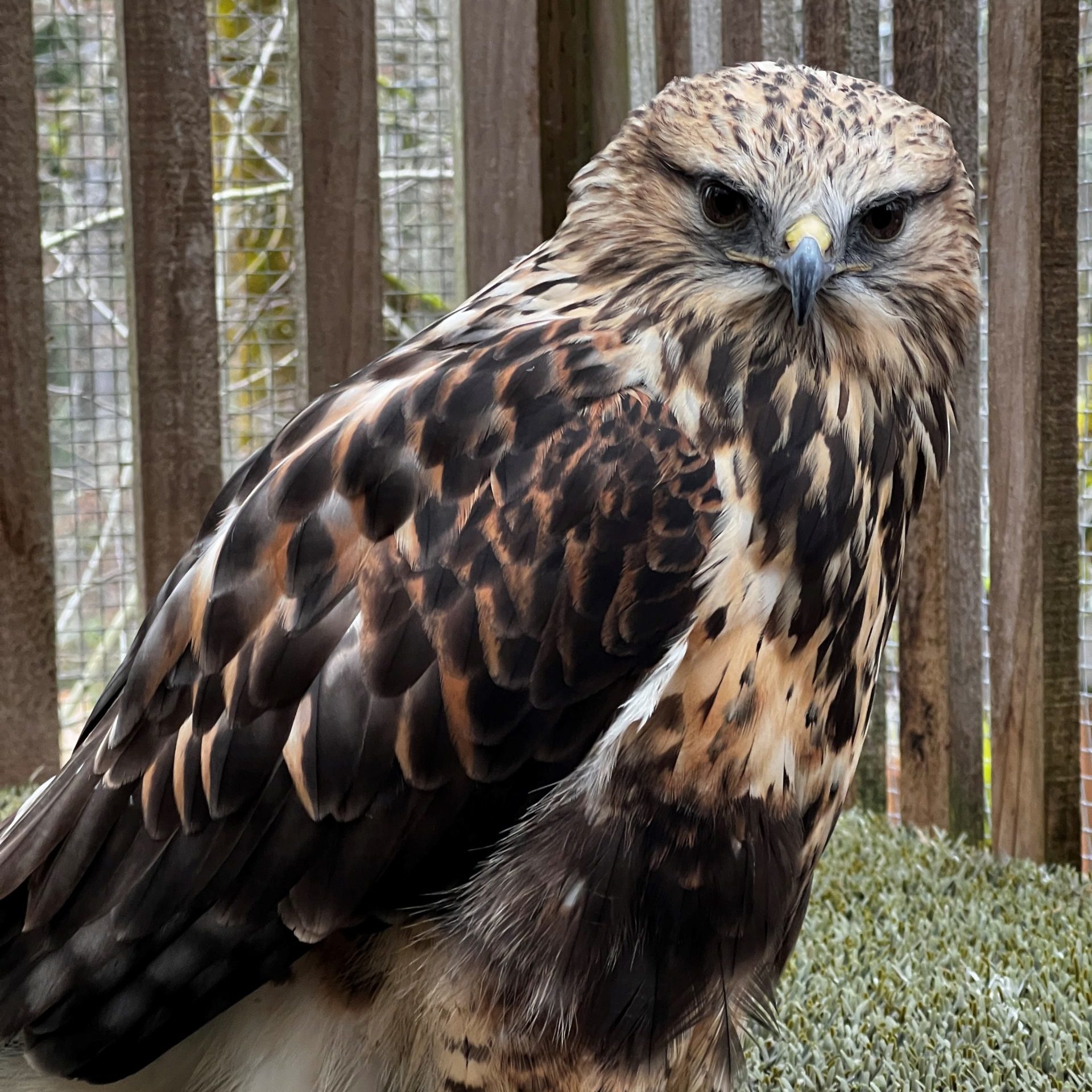 Gold & Platinum Level Adopters of Kenai:

Judy & Alice • Cheryl Roffe & Patricia Vallerand •
Bode & Koda Trangsrud • Sidne Horton • Level 7 Chemical • In Loving Memory of Michael Wiederhold • Karla Hausser • Mountain Rose Herbs
Kenai was found alongside a road in southern Washington in January 2000. She was most likely hit by a car, which caused an open fracture of her left wrist. Unfortunately, the exposed bones were badly fragmented, and the damage required the amputation of her wing tip, leaving her unable to fly. Kenai spent some time with an education program in Klamath Falls, Oregon, before coming to Cascades Raptor Center in January 2003. She spends her time quietly observing guests and the hikers far below her aviary at the Ridgeline Trailhead.
Spanish bird biographies by CrossCultural Now