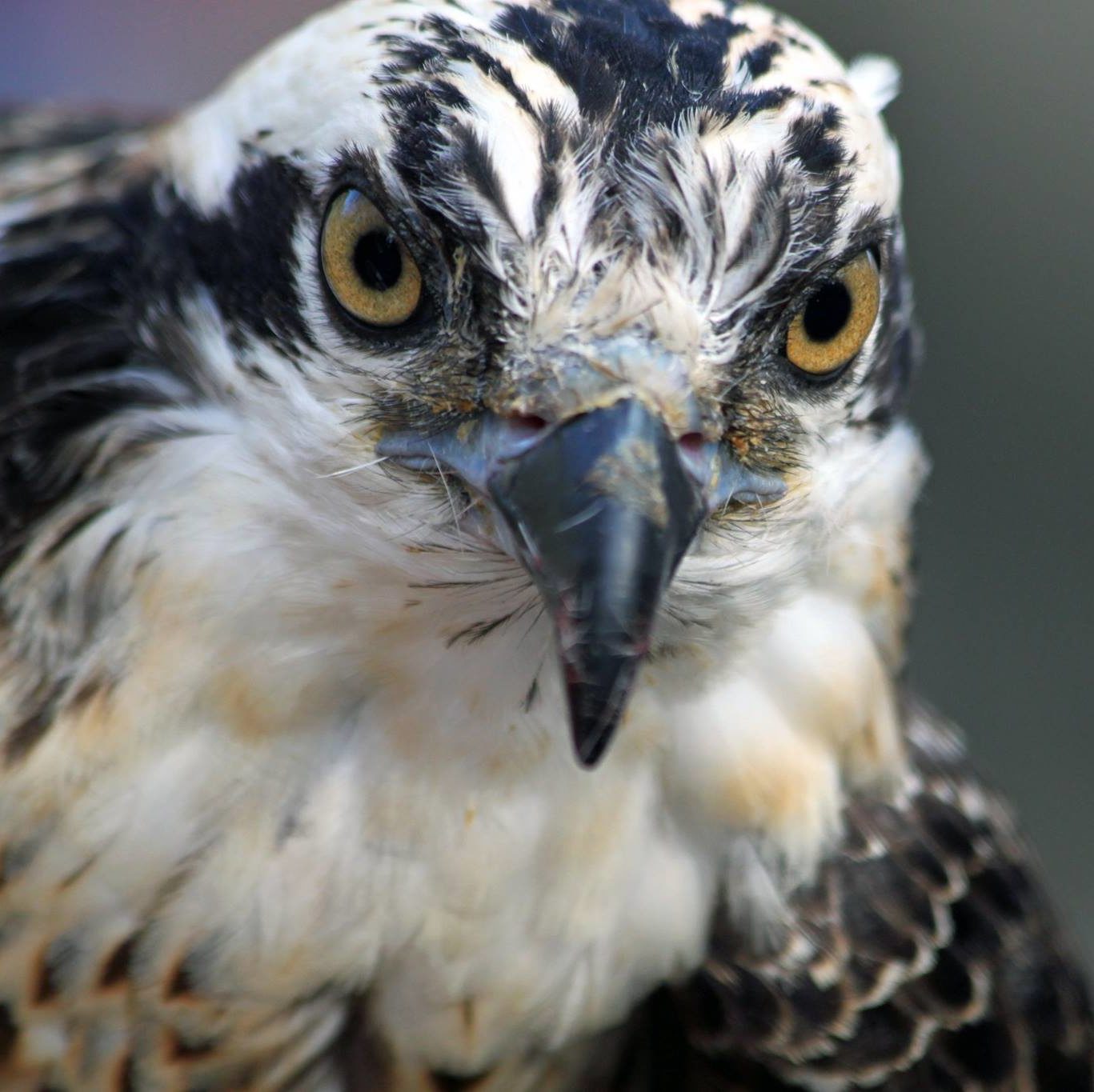 Gold and Platinum Level Adopters of Danu:
In memory of Jack Paris • Gordon Owens • Susanna MacDonald • The Westlind Family • Judy Berg • Laurel Stiedemann, Emz Avalos, Zoe, & Leia Dog • Tamara Pink • Xander, Aurelia, & Elodie Campbell • Ed Sakai • Spunky Gray & Barb Tyler • Jay Jacobson • Kyle Harrop • LeDuc Family • Nancy Craft • Jeremy M. Metzner • Jack & Sally Fuller • George Collins • Mountain Rose Herbs
Danu was one of two hatchlings that were removed from their nest in June of 2011 after one of their parents was discovered so badly injured that he was euthanized. Despite concerted searches, no suitable foster nest could be found for them. Cascades Raptor Center continued to care for them, but unfortunately the very young birds had gone too long without both parents and one passed away. Danu survived but was developmentally disabled and physically stunted due to a lack of nutrition at a critical time in her development. It was, however, felt that she would adapt well to life in human care.
Danu's vocalizations can be heard from all over our site. Her piercing, high-pitched voice is loud enough to be heard over the sounds of rushing water, where Osprey are found in the wild.
Spanish bird biographies by CrossCultural Now